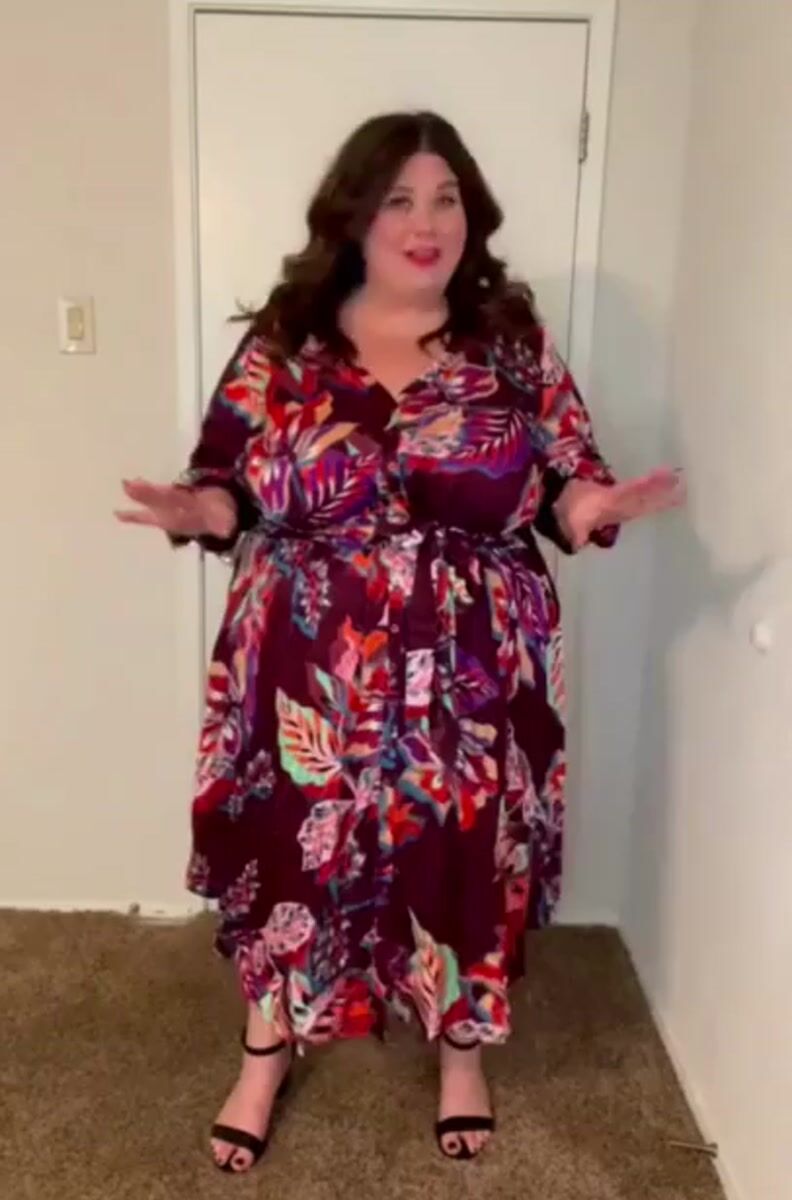 ---
Description:
The official MAYES NYC Christopher Shirt Dress in burgundy in an oversized floral print is a must-have closet staple that is sure to become one of your wardrobe favorites! The midi shirt dress is very versatile and is the perfect piece to transition from day to night.
Details:
Deep V-neckline
Front placket
Pockets at side seam
Elastic waist
Sleeve cuffs
Full billowed ¾ sleeves and relaxed flounce hem
Self-fabric sash to allow an adjustable fit
Mid-length hemline
Made in New York City
Fit:
Short haired brunette model height is 5'8" wearing a size M(18-20).
Curly haired brunette model height is 5'7" wearing a size M(18-20)

Fabric:

Silk Touch - 100% Viscose Satin with 100% Poly stretch lining (Viscose fibers from a Sustainably farmed forest)

---
Watch Video Reviews
Get style inspiration and see honest reviews from Insyze customers. Share your review and earn Insyze points to spend on your next purchase.
Looking for more style ideas?
How to wear the Christopher Shirt Dress for day
Can we just talk about how epic this print is? The colours are perfect for seasonless dressing, all you have to do is switch up your outerwear. We love how Plus Jones has styled her Christopher Shirt dress for spring back with a jean jacket- this look is perfection for casual fridays at the office or weekend. This print is also a winner for playing with this seasons pop accessories. Pick out hues from the print and use them to inspire a pop bag, belt or shoe to add a little spice. We have chosen this stunning turquoise bag from Jodi Lee to finish off the look. Image Credit @plusjones