Welcome to Insyze, founded by sisters Sylvie and Danielle as the ultimate one stop shopping destination for plus size fashion.
Insyze is a plus size ecommerce site that makes online shopping for plus size clothing much easier. 
On Insyze, we celebrate your curves and allow you to search for the clothes you want, from lots of different brands - all in your size and in one space.
Get a personalized shopping experience by signing up and completing a short style questionnaire. Our in-house stylists then curate your feed with recommendations tailored to you!
You can also create Collections of your favorite styles and items to find inspiration, share with friends or save to shop later!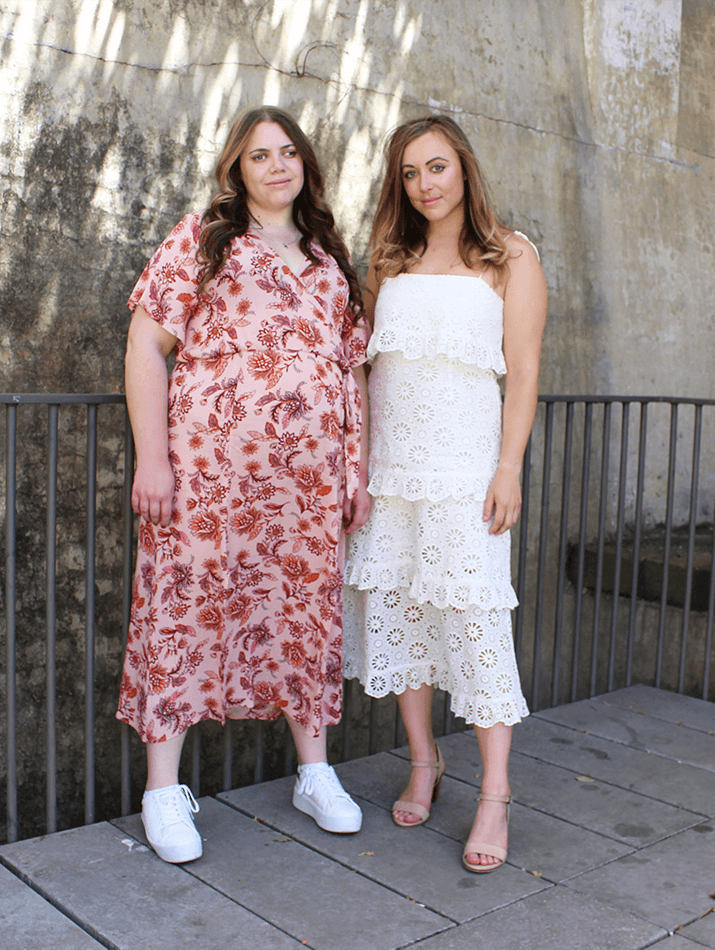 Mission
Our mission is to help all people, of every shape and size feel confident in their own skin.
We want to make online shopping for plus size clothing a seamless, enjoyable experience.
Now your search for great fashion is no longer relegated to small plus size sections or frumpy, tent styles.
Here, you'll find inspiration, beautiful clothing and an inclusive shopping space.
Inspiration
We want to make fashion something that every woman can enjoy and be a part of, no matter what the number says on the label.
We're inspired by the fierce, daring and bold females that are challenging the conventions and definitions of beauty.