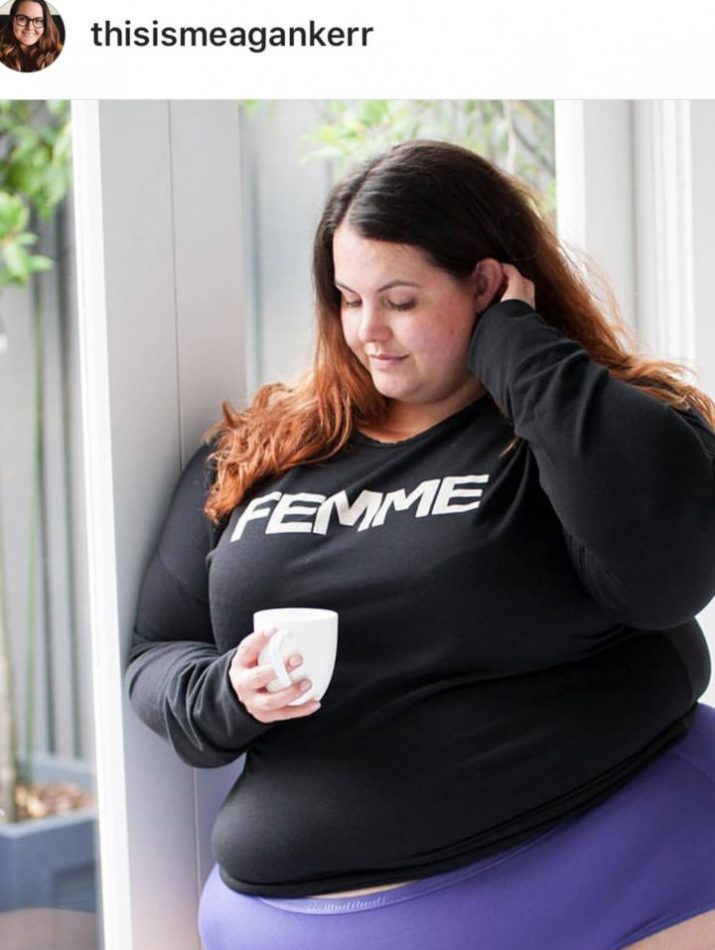 Meagan Kerr is a pretty big deal. This insta-famous plus size blogger from New Zealand is one helluva Māori style icon and her blog This is Meagan Kerr is honestly one of our favourites to read. Meagan is your go-to girl for curvy style, self-love and finding budget-friendly plus size outfits that are trendy and stylish.
We caught up with Meagan to chat about her blog, her style and her tips for body confidence in a fat-phobic world.
Here's our exclusive chat:
What inspired you to start your blog This is Meagan Kerr? I was already writing about (straight size) fashion for other publications and really wanted a space where I could talk about things more relevant to me, where I could talk about plus size clothing and what life as a plus size woman is like.
How has your blog changed over time? I think my blog has evolved with my style – I am more sure of myself now, both in terms of what I wear and what I want to write about. I've also become more conscious of the fact that I do have a platform to talk to others, so I want to be conscious of things like not using or partnering with brands that aren't cruelty free (I made the decision to go cruelty free in 2014); make sure I'm talking about important things like wellness checks and mental health etc.  
What's your best piece of advice for someone feeling low in confidence about their body?Ditch the things that are making you feeling bad about your body, and surround yourself with positive influences. For me, this means taking a step back and looking at who I'm following online, what I'm reading/watching and what my friends and family are saying to me. Also, be kind to yourself.
Do you ever face negativity for your size? If so, how do you respond? I do, and to be honest most of the time I ignore it and just block people. There's no point in arguing with people who are committed to having a negative opinion of you, and there are plenty of ways and resources for them to educate themselves if they want to do that. I'd rather spend my time empowering others and being a positive voice. However negativity does sometimes affect me, and I make sure I talk to people I trust like my partner, my family, my friends and my therapist about things that do bother me.
What are your 5 go-to plus size brands/designers? I love 17 Sundays, Lost and Led Astray, Firefly and Torrid, and Rainbeau Curves for activewear. 
What one thing should brands know about you? I'm an honest gal – I will only talk about things I've tried and things I actually love.
What other blogs do you read? I'm a big fan of The Curvy Fashionista and also really love bloggers Margot Meanie, Maggie McGill and Danielle Vanier. I don't get a lot of time to read blogs, so I highly rate apps like Bloglovin' that let me get everything one easy place.
Do you have any words of wisdom for would-be plus size bloggers? Be true to yourself and write about what you're passionate about.  We hope you enjoyed reading our chat with Meagan! Check out Meagan's blog here. You should also go give her Instagram a follow if you want to see more from this plus size style icon!