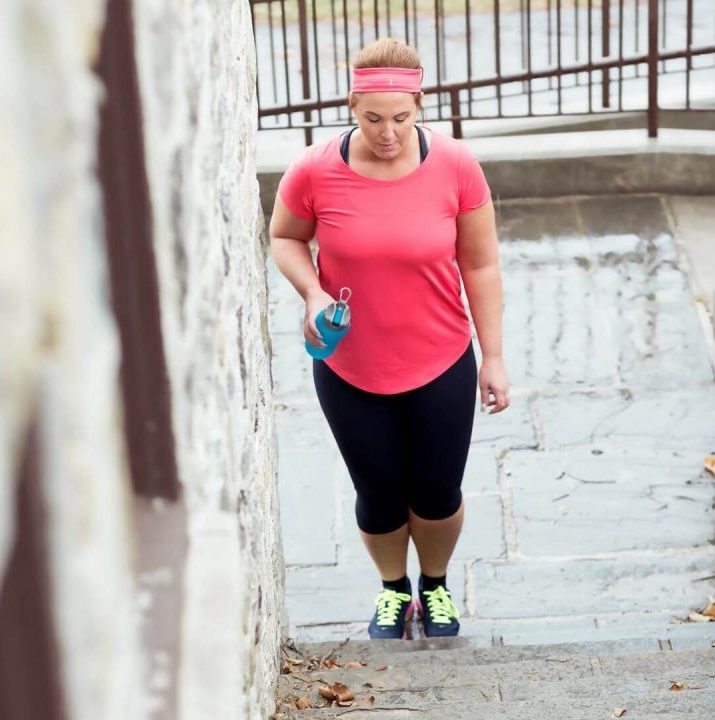 Tired of seeing cute athleisure or workout gear only to find out it's "size inclusive" means there is an XL option that is probably out of stock?! US TOO!
Katie K Active to the rescue. The brand is named after the founder and designer, Katie Kozloff. Working in the world of fitness as a former trainer, a common complaint from her clients was that there is a lack of stylish activewear to wear to the gym, on walks, etc.
"I was excited to be able to jump in and make an impact in the activewear industry. I wanted to develop a brand that fits and flatters women of all sizes, without compromising performance features that today's women have grown to expect. I've created a line that is fashionable and street smart allowing women to run from yoga, to meeting friends, to getting errands done all while feeling confident and put together."
And may we say THANK YOU on behalf of all curvy women?! This was a need in the plus size world and you have answered! Now, it is not just working out, but activewear is a popular choice for our work from home uniforms. Nothing makes working from home worse than tight, uncomfortable leggings - but that is a worry of that past.
Now let's get down to the details, what're we getting, what is the sizing and how much is it going to cost us?
Sizing
Katie K Active sells active bottoms, which features plus size leggings, plus size athletic tops that include short and sleeve tops with sizes ranging from small to 3x.
Pricing
Forget spending $100+ on leggings. Katie K Active's prices sit around the $65 mark, but the sale it is currently boasting has plus size leggings for less than $10...
Tops will run around $40, but similar to the leggings sale, there is a plus size workout top going for $10 right now! With prices like that, you have to be fast because they won't last for long.
Whether you're doing at home workouts, going for walks or just working from home and in need of comfortable clothing, Katie K Active has something for you.
Outside of selling clothing, Katie K Active has a blog where she shares important stories, specifically the most recent one: Wine Workout.
If you're all set on activewear, you can checkout The Best Work From Home Plus Size Loungewear. Make sure you join our Facebook Group: Plus Size Outfit Share to show off your looks with our community!