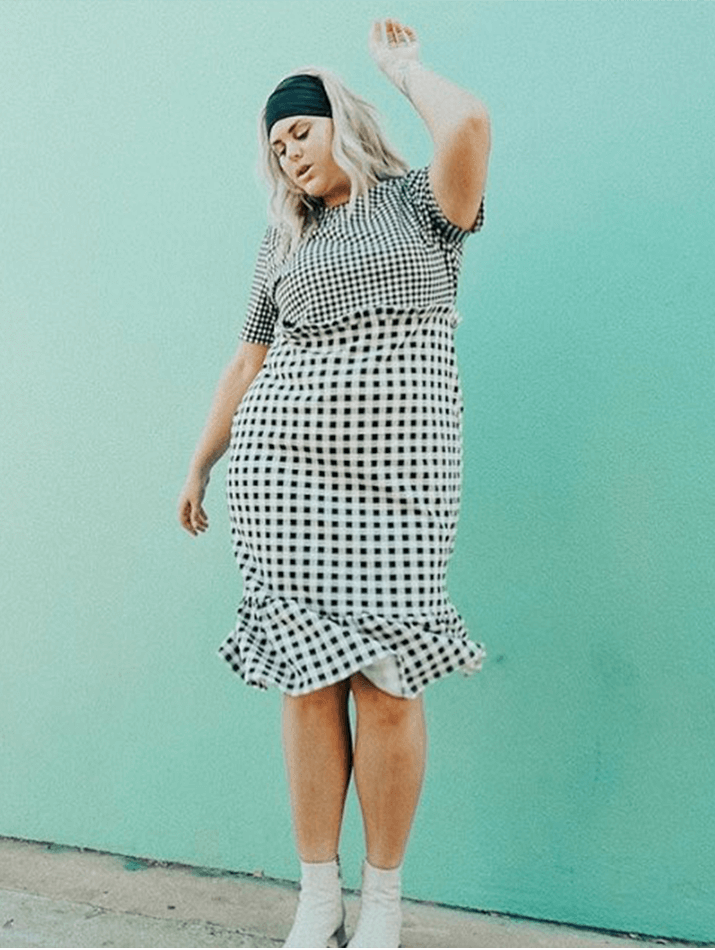 We are very excited to launch the latest feature for Insyze.com: User Accounts and Collections! 
Starting an Account with Insyze will help us provide a personal styling and recommendation service for you, showing you only the clothes you'll love in your size and fit.
You will also be able to login to create your own Collections, which are your ultimate Wishlist items.
You can create as many Collections as you like, so whatever the occasion is you're planning your outfits for, you can create find and categorize your inspiration right her and then share them with your friends. 
In this how-to guide, we want to show you how you can create an account with Insyze, make your dream collections, and then share them!
Featured image: ASOS / Alex Michael May
How To Create An Account On Insyze.com
Register for a new account by clicking on the 'Login/ Register' on the top right of your screen. Fill in your details like name, email and country and choose your Username.
You can easily go into your account settings and change your Username later if you need to.
Account settings is also the place to go to set your profile pic. 
Don't forget to open your emails to confirm your new account! 
In the account section, you can also change your password and choose whether or not you want to get emails from us -  be sure to switch this on (make it blue) to be entered into our monthly giveaways. 
When you are logged in, you can access your account at any time. Just click on the person icon. 
How To Create A Collection 
Next to the account icon on the navigation bar you'll see a heart icon, this is where you can access your Collections. 
Collections are Insyze's answer to Wishlists, so that you can create inspiration boards of your favorite items on Insyze.com - kinda like you would on Pinterest.
So if you've got a special occasion coming up, make a shortlist of styles you love in a collection. And if you've got a vacation coming up, make a collection for that too! You are not limited to the number of collections you can create.
Share them with your friends or keep them private if you are planning a killer party look that you don't want anyone to find out about it. 
Here's how it works on mobile:
Create a new collection and choose whether you want it to be private it not. 
Pro tip, you won't be able to share a private collection. 
Ok. now let's start shopping. 
You might have noticed that our product pages look slightly different now. 
Every item now has a little heart icon, making it super easy to add them into your collections. 
Click on it and a pop up appears, which collection do you want to add it to? 
If you add something into your collection by accident you can easily delete it again. 
There's a playsuit in the swimsuit collection - whoopsies. 
Simply open up the collection and click on the three dots, (aka the meatball menu)  a pop up shows up where you can either shop, view, or remove the product from the collection. 
Finally, in this mobile how-to guide, we want to be able to share our collection. 
Makes sure that your collection is set to public before sharing,...
To share you will first need to open up the collection page. Then you'll find the share button on the top right. You can choose whether you want to share your collection to Facebook, Twitter, Pinterest, email and lots of other social media platforms too.
See my Wedding Guest Style Inspo collection here!
Here's how it works on desktop:
Open the collections page and click the top button to start your new collection:
Your new collection can either be set as public or private. Remember, you won't be able to share a collection if it's private.
To add a product to a collection, click on the heart button...
...and choose which collection you want to populate.
If you accidentally put the wrong item in a collection, like putting a jumpsuit in the swimsuit section...
...simply click on the three dots and choose 'remove product' at the top of the pop up list.
Next, just like on mobile, we are going to share the collection. First open your collections page and click to view the collection that you want to share.
Hit the purple share button at the top. Then choose from loads of social platforms where you want to post your collection, or simply copy the link.
And that's all you need to know get started with collections on Insyze.
We're so hyped to see what you put into your Insyze collections and have lots of great giveaways planned for the launch so keep your eyes peeled on our Instagram!