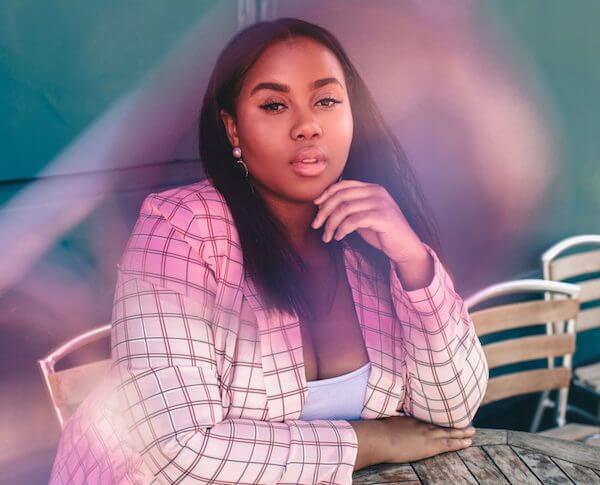 Lavender is so much more than a fragrance that you put in your sock drawer. Lavender/ (ultra)violet hues are actually the Pantone colour of the year. When we looked at the top trends for scarves violet was on our 'to-buy' list but this trend doesn't stop at neckwear. We've put together some of our favourite lavender looks in sizes 16-32 for you to try this season.
Lindy Bop
The vintage-inspired clothing at Lindy Bop includes lots of pretty tea-dresses and funky prints. We NEED this Ella prom dress* in our lives.
*Only left in size 16
Ella Lavender prom dress – Lindy Bop
So technically this dress is more lilac than it is lavender but the Bretta floral print tea dress was too cute to ignore
Bretta floral print tea dress – Lindy Bop
Simply Be
This Joe Brown Tree Of Life cardigan is ideal for layering. We love the multicoloured buttons and how cute is the applique!
Tree OF Life Cardigan – Joe Brown
Life is about the frills…we mean thrills. This pale lavender frill shirt from Unique 21  would be great for pears as the detail is up top so would pull the eyeline upward and away from the waist.
Frill Shirt – Unique 21
Evans
Building your perfect wardrobe starts with great basics and in 2018 invest in lavender. This 3/4 sleeve topis very versatile and would be ideal worn casually with jeans or pair with tailored trousers for work wear.
3/4 sleeve top – Evans
ASOS Curve
The curvy side of ASOS is a treasure trove of on-trend pieces for ladies size 16-32. We adore this smart midi dress*
Smart Midi Dress – ASOS Curve
*only available in size 28
The added pearls on this overcoat are everything! The ASOS Curve Pearl Coat would be the perfect finishing touch to your occasionwear and at Insyze, we really really need this coat in our lives.
Pearl Coat – ASOS Curve
Navabi
There are so many things to love about this Boris polka-dot a-line top, from the polka dots to the super flattering asymmetric hem.
Polka dot A-line blouse – Boris
Yours Clothing
The occasionwear of AX Paris is perfect for proms, balls, weddings..well pretty much any dressy event. How amazing is this floor-length gown, we love the lacey bodice.
Sleeveless Maxi Dress – AX Paris
Peplum styles can be very flattering for the fuller figure and when you pair that with the 'this season's' colour and a (free) pendant you know that you are onto a winner. The purple peplum top has capped angel sleeves and is made with soft jersey fabric.
Peplum Top – Yours Clothing  If SS18 has taught us anything it is that lavender is not just for the world of aromatherapy anymore. We'd love to see how you incorporate the shade into your outfits, let us know in the comments.