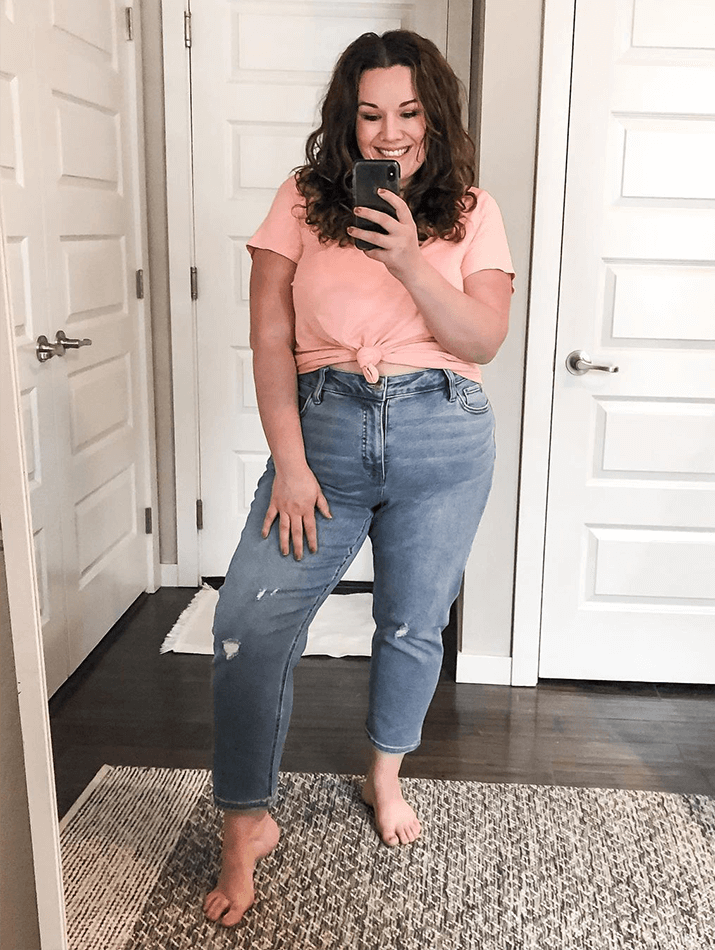 The only social app for plus size fashion.
We're super excited to announce that your favorite plus size social network and shopping app (hi we're Insyze) is on the App store!! The Insyze app is the only social app for plus size fashion and is available for both iOS and Android.
Now it's even easier for you to connect with other plus size users, browse items and find inspiration.
You can earn Insyze Points and get rewards by interacting on the app and inviting friends to join. So get started today!
Featured image: Jacqilevalley
Here's how it works:
Search Insyze on either the Apple App or Google Play stores to download. It's totally FREE
Log in to your Insyze account
Not got an account yet? No problem. 
Sign up today and take our style quiz for recommendations from our stylist.
There are 5 different buttons on the bottom menu and we'll visit them all individually, starting with your profile. (circle on the far right)
Home 
On your home screen,  you'll find recommendations based on your style preferences as well as a news feed showcasing recent outfit shares and collections from the accounts you follow.
Profile
On your profile page, you can see all of the collections that you have created as well as the outfits you've shared.
P.S. click on the edit profile button to change your profile picture 
Shop
Next, let's talk about the shop feature.
 Give that bag icon a tap to start shopping 1000s of plus-size clothing faves.
Filter by brand, type, size colour and so much more , making your online shopping so much easier and loads more fun too. 
I love that whatever tab you've clicked on, it gets highlighted in pink so you can always quickly find your way back. 
Explore 
Build your following and be inspired by the super stylish Insyders. Click explore to see who else is on Insyze. 
Follow them back and even like their collections and outfit shares too.
I'm in love with the super cute dresses SarahKay16 has picked in her collection. 
You can also block users or, if you see any posts that are inappropriate, report them too.
Adding a collection 
Tap the plus in the middle and you'll be asked if you want to create a new collection or an outfit share, for now, we're going to start a new collection. 
Give it a name and a bit of description about what your collection will include. 
Use the slider to decide if your collection is public or private - great if you're planning  a surprise outfit. 
To add items to the collection browse through the shopping tab and when you see something you love and click the plus icon to, bring up a full list of all of your collections. 
Add an Outfit Share 
We love to see your incredible looks and you can share them with all your followers on Insyze by uploading an outfit share.
Crop your picture just the way you like it, add filters or enhance tones.
Once you're happy, tap the tick and add a description to your pic, like where you got your look from. I'm wearing the Dani Marie Cleo dress.
Have you downloaded the Insyze app already?
Leave us a review on the app store, we'd love to hear your thoughts.