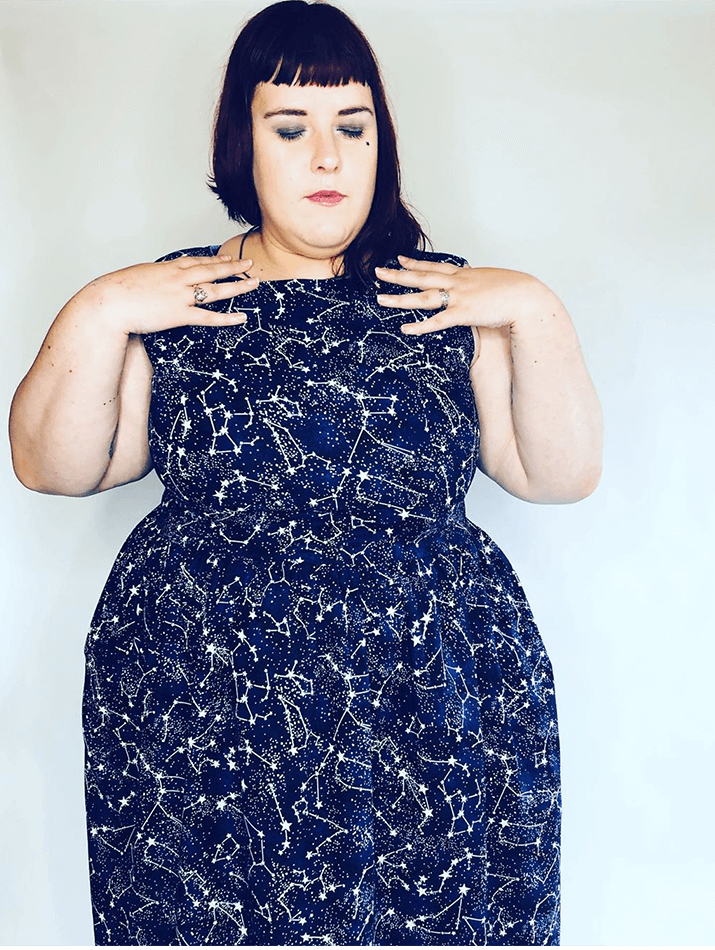 Finding clothes that fit you in all the right places can be a struggle that we know all too well. Have you thought about getting your clothes tailored?  Getting a bespoke fit can be expensive, but in this blog, we want to share our top tailoring tips and how you can make a budget work for you.
Featured image: Silly Old Sea Dog
5 Ways That Tailoring Can Elevate Your Closet
The Perfect Fit
No doubt one of the biggest benefits of tailoring is getting that bespoke fit that's perfect just for you. Showcasing your gorgeous curves and body shape. 
Changing Styles 
Fashions change but that doesn't mean the end for your favorite dress. With the right alterations, you can breathe a new lease of life into your clothes. This also supports slow fashion; less waste and more stylish looks!
Give your threads a high-end look
You can find really great deals in the sales or by thrifting, but the real magic happens with the alterations. With a few flourishes of the needles your bargain find can look high-end and fit like a glove.
Don't throw away your favorites, fix them!
Taking your old favorite jacket or pants to the tailor to get that zipper fixed or buttons replaced is a great way of holding on to your garments and may just be cheaper than you think. It's also a great way of reducing the number of clothes that end up in landfill!
Get your clothes just how you want them.
How many times have you gone online and fallen totally in love with a dress only to find that the sleeve length is not right or maybe the hem is too long? We know we have. What if we told you that you can get that dress just the way you want it with just a spot of tailoring. 
What clothes should you get tailored? 
No matter which way you look at it, getting your clothes tailored is not cheap. So before you run every item of clothing you own to the tailors, one the best tailoring tips we can give you is be it pays to be selective about what you want to get altered. 
Start here:
If the clothes are important to you, or if you wear them to important events, then it's a good idea to get it tailored. But if you have a dress or jacket that you hardly ever wear, or at least not wear to anything important, it might not be worth it.
Skirts or pants that are too long
High quality or designer plus size clothes
How to get the most for your money
Get to know some basic DIY
From hem tape for emergency seam fixes to sewing on that rogue button, knowing your way round a sewing machine (or just a few tricks with a needle and thread) is a quick fix that could save you money and a trip to the tailors.
Ask For Recommendations
Before googling 'tailors near me' picking one and hoping for the best, ask around for recommendations. Some tailors may specialize in different areas and prices for the same job may also vary.
Things to consider when you are looking for a new tailor include: experience, specializations and price.
Shop Smart 
When buying new clothes think about what a tailor can or can't do for you. Waistbands or necklines can easily be altered or hems taken up, but you can't make clothes bigger.
Therefore we recommend when you buy clothes, look for ones that fit the biggest or widest part of your body.
Know What You Want 
Ok, so now you know which tailor you want to use and the item the clothing you want to have altered. Next, decide how to tell your tailor exactly what you want. We recommend giving them pictures as examples.
Be open to hearing their professional opinion on what's possible as well as what would look best for you. But don't be afraid to ask questions, once a change has been made you can't click undo! 
With the right tailoring you can look like a million bucks. 
Have you used tailoring services before? If so, we'd love to hear your top tailoring tips. 
For more Insyze guides, check out or Petite Plus Size Perfection or our Best Sustainable Plus Size Brands.
Join our Facebook community Plus Size Outfit Share to swap style tips and be inspired.
*Disclaimer: We may earn a commission on these links*