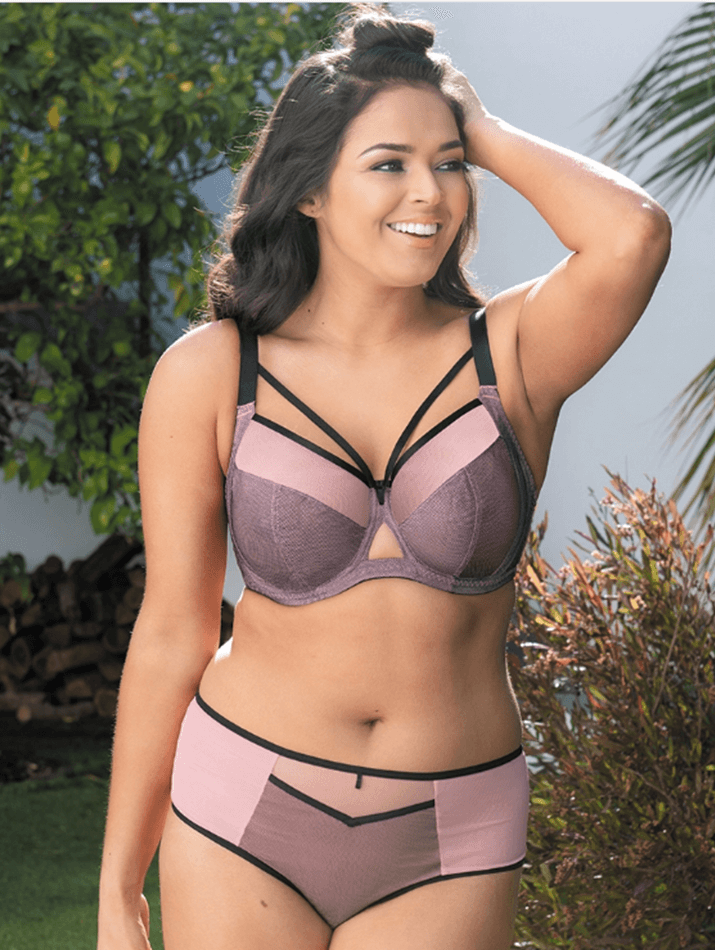 One of the hardest pieces of clothing to find for pretty much everyone is a good fitting bra. But this is especially true if you have a fuller bust. In this blog we're showcasing some of our fave shops for bras in D - K cups.
Featured Image: Curvy Kate
On the Insyze app you can shop for strictly plus size bras. This eliminates the stress of not having your size in stock. You will also get updates for other plus size clothing daily.
Panache 
When looking for D plus lingerie Panache is our go-to. They have been making bras for over 35 years and are all about bringing the support.
Estel Full Cup 
We love the glamorous lacy Estel full cup bra and its available up to a K cup!
Elomi 
At Elomi it's all about living confidently, beautifully, and embracing your curves. The fuller figure lingerie brand is big on support in gorgeous designs.
Charley stretch plunge bra
The three-piece cup bra with adjustable racerback is available up to KK. 
Curvy Kate 
Look and feel gorgeous in Curvy Kate. The stunning lingerie range in D-K cups focuses on shape, fit and comfort for all.
It's the perfect choice for when looking for plus size bras for a fuller bust and their bras are soooo pretty too!
Victory Viva 
The bestselling viva style with its super supportive four-cup design includes strapping detail and pink fishnet.
Bravissimo 
You may have heard of Bravissimo before, they've actually been in the big boob game for over 25 years. Making it their prerogative to make women look and feel amazing by giving us a great selection of underwear for a fuller bust, in D to L cups.
Alana Bra
This bright and bold fuchsia and orange Alana bra has a firm but comfortable fit to minimize jiggling.
Full Bloom Lingerie 
Prefer to go wireless? Australian based Full Bloom Lingerie has the perfect option with their ethically made bralettes. These super comfortable wireless bralettes designed for C-J cups 
Bubble Gum Bralette
We love this cute pink and white bralette with adjustable straps.
 You can read our bra fit guide here.
Let us know where you buy plus size bras for a fuller bust.
*Disclaimer: We may earn a commission on items linked*