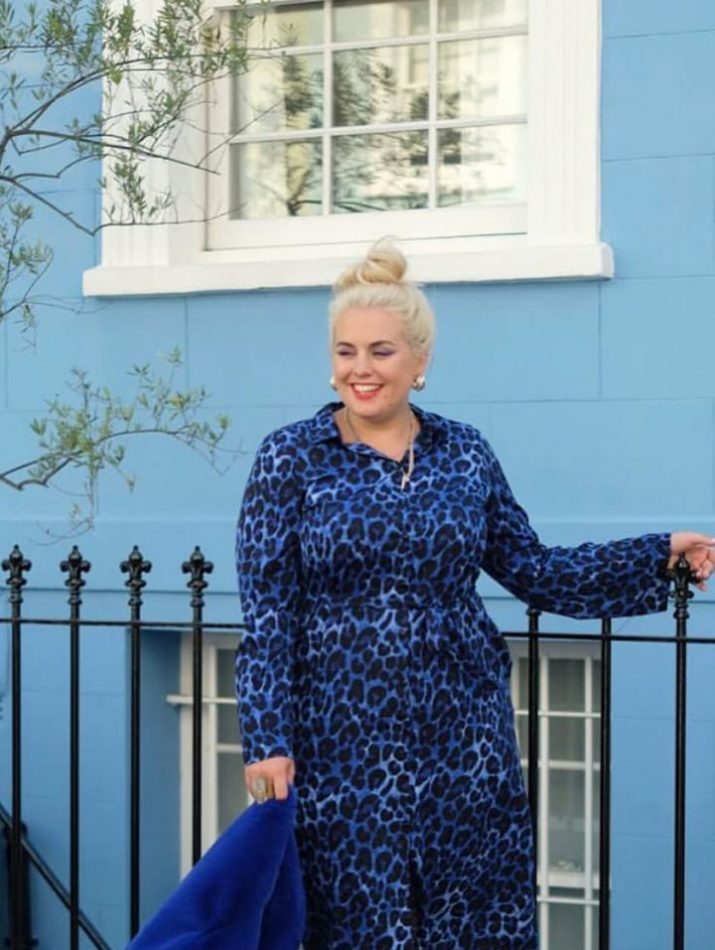 Finding the perfect outfit to wear to the office can sometimes be a struggle but if you have that one job interview that you just have to nail or that really important meeting to go to, dressing for success can be key. After all, they do say that 'when you look great, you feel great' and then you do great! Check out our must-have workwear for the apple body shape and you can be confident that you will look amazing every day of the week.
Styles For Apple Body Types
Wrap Dresses
We've said it before, here actually. But wrap dresses are super flattering for ladies who have an apple body shape and make an ideal choice for the office. Just be sure to wear a cami-top underneath if it has a  particularly low/ scoop neck.
Sallie Sahne wrap dress
Jackets
To blazer or not to blazer? that is the question. Most blazers fall at the waist, which for most apples can be the most unflattering area, which is why most people advise staying away from a blazer. Instead, choose an open fronted long line jacket or a waterfall cardigan. We love this jacket from Evans.
Stud longline jacket
Trousers
Any list of must-have workwear for the apple body shape would not be complete without mentioning straight leg trousers. This is a great fit for you but its best to avoid tapered styles as these will make you look top heavy.  You should also pay attention to the fastening of the trousers, a side zip is better than a front zip and stay away from trousers with waist pleating.
Straight leg trousers
Skirts
We know that all you apple shaped lovelies A-line skirts have some lovely legs and they deserve to show off in a knee length A-line skirt. We love this kick flare skirt from Peter Hahn.
A-line skirt with a flared hem
Now it's over to you, what is your go-to workwear style? Let us know in the comments.
As with all of the InSyze body shape style guides, our tips are purely guidelines not 'rules.'