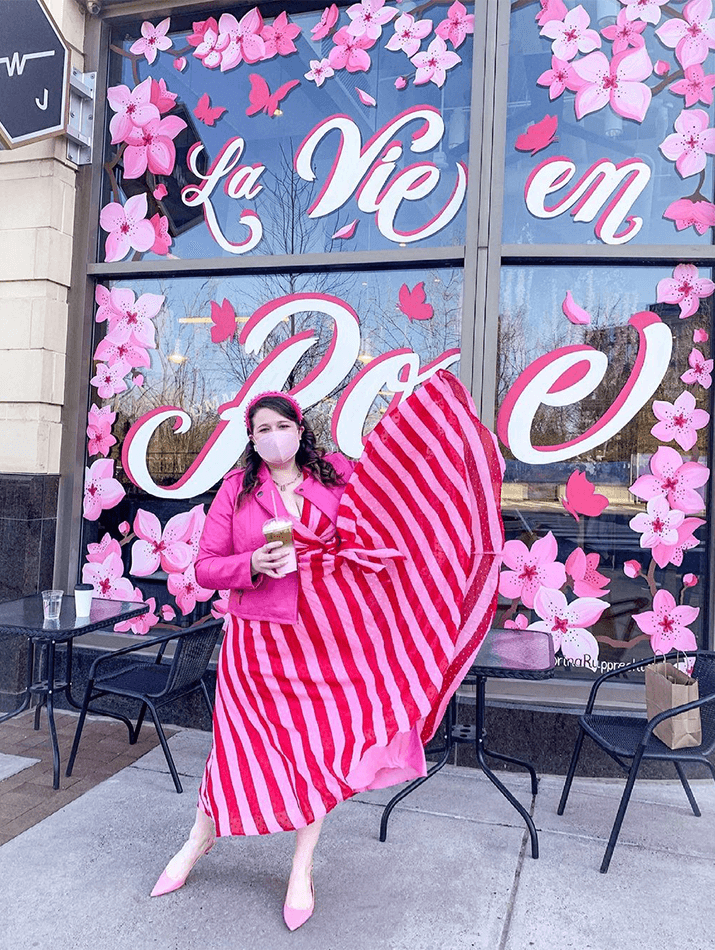 Here at Insyze we are beyond thrilled that our exclusively plus-size community is thriving and is an inclusive place for plus-size babes to share their looks and support each other. That's just one reason why writing this '5 bloggers To Follow' series is such a privilege. It means that we can share with you incredibly talented bloggers and vloggers from the plus-size community. What's even better is that you can find them all and browse their super cute collections right here on Insyze.com 
Featured Image: The Low Low Style
March and May 
Ana of the March and May is flying a flag for plus-size women in their fashionable forties and we are here for it! There's no age limit to looking fabulous and Ana's elevated classic styles are so beautiful. 
As well as her gorgeously aesthetic blog, you can also find Ana on Youtube
The March and May collection on Insyze showcases Ana's classic elegant style that brings together block colors and statement detailing. 
Blog posts that we love:
3 Reasons Why You Need A Capsule Wardrobe For Your Closet
5 Items You Need To Have A Stylish Summer
She Simply Chic
For Baraka McCann fashion is fun and versatile and wants to help others to feel confident in whatever they are wearing because when you feel confident you are unstoppable!. Fashion is a big part in Baraka's life and we love her great style tips and absolutely gorgeous pictures.
We love seeing the Dani Marie Cleo and Kristina dresses in Baraka's Simple but Elegant collection on Insyze.
Read these blogs:
Living With Layne
Chatanooga-based blogger, Layne showcases her style on the Living With Layne blog as well as sharing some great products that she loves. We've totally subscribed to Layne's mantra that 'all bodies are beautiful.' 
Check out  the fun and fresh looks that Layne has included in her Spring Outfits collection.
Posts to read right now:
7 Ways To Get Motivated About Working Out
The Low Low Style
Kelly-Lynne of The Low- Low Style is a big believer of second-hand and sustainable fashion as well as supporting local and small businesses. We love how Kelly-Lynne is sharing her thrifty ways, not only on the blog, but also in some awesome fashion and local publications too including Gwynie Bee and the DC Traveller. 
We adore the styles that Kelly-Lynne has chosen to feature in the Low Low Style Faves colection.
Blog posts we love:
6 Brands To Live Out Your PrincessCore Dreams
Officially Thriving
Sierra Barnes shares her love of fashion, beauty, and wellness on the Officially Thriving blog and we are totally here for the body-positive and self-love vibes that are centered around mindfulness.
Follow Officially Thriving on Insyze  to see her closet must-haves.
Read these blogs:
Go For It Step Outside Your Comfort Zone
Don't Take Self Care For Granted.
Sign up to the Insyze plus-size community to create your collections, share your looks and support others.