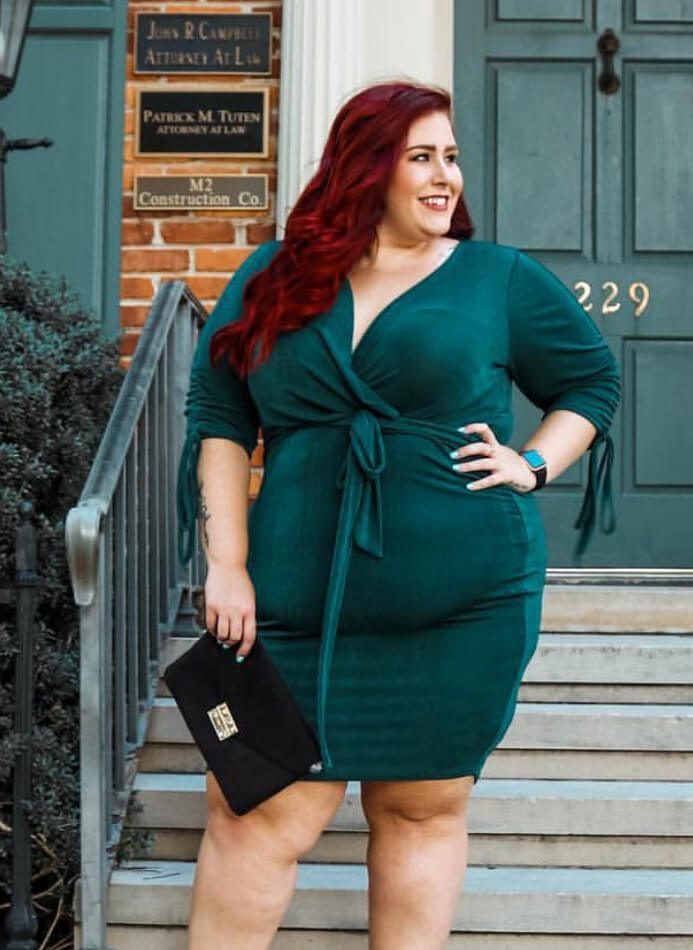 Our '5 Bloggers To Follow' series is back for the May instalment and this month we've got 5 blogs for you that are as refreshing as a sunny Spring day. So without any more delay, here are our 5 Bloggers To Follow In May
Curves, Curls and Clothes
Self-confident Megan from Curves, Curls and Clothes has been on a rollercoaster journey of weight gain, loss and everything in between to finally became happy in herself and build on her self-worth. By day, Megan is a graphic designer but by night she's a fabulous fashion blogger and even sells her own super cute merch.
Some of InSyze's fave posts include:
Plus Size  Hot Fuchsia Wrap Dress 
Curvy Girl Chic
Allison Teng from Curvy Girl Chic is a true fashionista and girl after our own heart. With a love of shoes, beauty, travel and all things fashion this blog is our go-to Californian plus size blogger and recently got married too! Congrats Allison.
Top Posts:
Musings Of A Curvy Lady
Embrace the feminine with an open mind and an eye for flare with Musings Of A Curvy Lady. The body positive, Parisian obsessed fashionista from Jacksonville Florida promotes her personal style and beauty.
Our top posts:
Chanel Ambrose
http://www.chanelambrose.co.uk
Lifestyle blogger and Youtuber, Chanel Ambrose, offers bags of style inspiration from the perspective of a married mum and business woman.
Some of our favourite posts include:
Spring Elegance…Plus Size Trench Coats You Need
Black Is The New Black…Paris For The Day
Le Blog De Big Beauty
French blogger Stephanie Zwicky from Le Blog De Big Beauty is a fashion coach and columnist who lives for her passions and has her own online vintage shop.
Some blog entries are only available in french.
Top posts:
That's a wrap on our 5 bloggers to follow in May. We hope you enjoy reading them as much as we did. Let us know in the comments which blogs you have enjoyed reading this month.