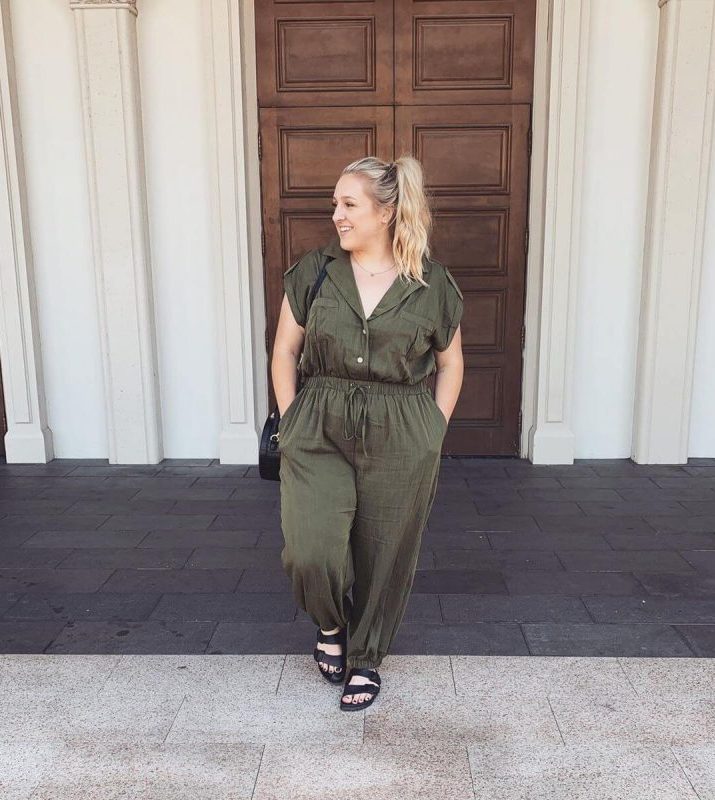 After our mega Top 100 Plus Size Bloggers in the US piece, it's been a hot minute since we published our monthly blogger round ups! So we couldn't wait to get this month's September list out and celebrate 5 amazing plus size style bloggers that are inspiring us.
From epic plus size fashion hauls on YouTube, to thought-provoking blog posts and relatable pieces on how to finally get confident in a bikini - these amazing bloggers are ones to watch and follow this month.
Nicole Amber
First up, is this absolute babe and Special Education teacher Nicole Amber from North Carolina. Nicole vlogs about plus size fashion hauls with so much energy and helpful tips on how to get the best deals! We love her channel and here are some of our fave videos:
Plus Size Summer Clothes Try On Haul!
ADamsel In This Dress
Ann Adams of Adamsel In This Dress is a midwestern gal who has zero time for fashion rules. In her blog, Ann explores everything fashion, form style, patterns, textures, and endless possibilities!
Posts we love:
Hannah Go Down
Hannah of Hannah Go Down may be pretty new on the YouTube scene and has only been posting on her channel for a few months, but we're already huge fans!
Hanna's channel an Instagram is all about plus size fashion, makeup, and hair styling. Check her out here:
Plus Size Try On Haul ASOS and True & Co 
Thrifty Fatty
Emily of Thrifty Fatty wants to share her tricks on how you can keep your dollars in your pocket whilst out shopping and traveling the world. The Body positive fashion blogger from Minneapolis blogs about body positivity, money saving tips and plus size fashion.
Check out these posts:
My Relationship With Body Positivity Part 2 
Kelly Elizabeth
We just can't get enough of, plus size fashion and beauty vlogger, Kelly Elizabeth's style. Her Haul videos are not to be missed, because she is super honest about what fits well and what doesn't. You feel like you can really trust Kelly's reviews!
Watch some of our fave videos here:  
Plus Size Swimsuits For All Haul 
Summer Essentials 2019: Fashion Accessories  
That's all for this month! We are now on the hunt for our October and November blogger list, so if you know someone who should be on here, or want to nominate yourself.
For more blog and YouTube channel recommendations, take a look at our
5 bloggers to follow in April or our