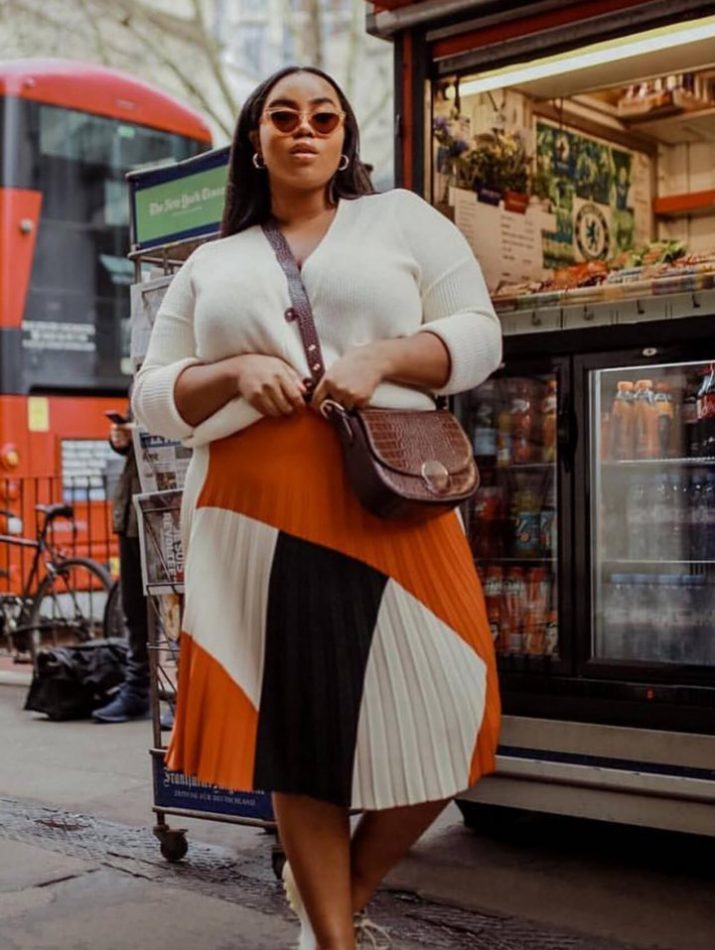 Hey Insyders, we've got some dates for your diaries. You don't want to miss these incredible Curvy Cons of 2019. From around the US and the UK, check out some of the biggest dates for every curvy girls' diary. Curvy Cons are an amazing way for you to meet like-minded women, see some amazing plus size brands and feel inspired by the amazing body-confident vibes! They're a judgement free place where your size is celebrated, not shamed and you can chat curvy, shop curvy and embrace everything about being curvy!
Featured Image: The Curve Fashion Festival/ Lauren Nicole
The Curvy Con
Probably the most iconic of all curvy cons. Vogue has even called it the 'nexus point of plus size fashion.'
The Curvy Con, founded by the inspirational plus size blogging duo of Cece Olisa and Chastity Garner is a 3-day event that brings together plus size brands, bloggers and models to chat curvy, shop curvy and embrace everything about being curvy.
For the 5th anniversary year, it's all about Homecoming. There are even cute varsity jackets for platinum tickets holders. Official sponsors include Dia and Co, Anthropologie, JCPenny, Big Fig Mattresses, Eloquii, and Rachel Roy.
When: 5th - 7th September
Where:  Center 415  New York
The Curve Fashion Festival
Last year was our first year at The Curve Fashion Festival in Liverpool and it was honestly the best time. It was so good to meet other curvy girls who have the same experiences as we do, with a massive feeling of being supported, community and love for fashion.
If you find yourself on the other side of the pond or are having post-Curvy Con withdrawal get yourself down the Curve Fashion Festival; Europe's largest plus size fashion festival.
The festival, founded in 2015, in partnership with New Look is the perfect destination for shopping, catwalk shows and talks from some of the biggest names in the plus size community.
Official sponsors include New Look, Boohoo, Pretty Little Thing, River Island, and Marks and Spencers.
When: 16th November
Where: Exhibition Centre Liverpool 
The Curvy Fashionista Style Expo
Atlanta's plus size fashion event, founded by The Curvy Fashionista takes online conversations about plus size fashion offline.  The Curvy Fashionist Style Expo is all about both women and men's big and tall and plus size fashions and features talks, catwalk shows and shopping.
Sponsors to be announced.
When:  10th -11th August
Where: Omni Hotel @ CNN Center Atlanta
Curve Las Vegas
Curve Las Vegas is a one-stop shopping experience for retailers showcases leading swimwear and lingerie brands as well as clothing from PROJECT WOMENS.
Sponsors to be announced
When: 12th -14th August
Where: Las Vegas Convention Centre, Las Vegas
Dream Big Midwest
Dream Big Midwest is Chicago's biggest and best plus size fashion and beauty conference. Featuring a whole lot of fashion shows and workshops to empower confident women.
Official Partners: Wilhelmina, 10 Management and Columbia College Chicago
When: 17th- 18th August
Where: Venue SIX 10610 S Michigan Avenue Chicago
Curvy Social
If you live in the mid-south, (US) then there's a Curvy Social near you. The Curvy Social is all about empowering women through fashion, body positivity and careers through building a confident network of curvy women.
Official Sponsors: Mary Styles, Dean Of Fashion and Cocktail Cuties
When and Where - Memphis 12th April (past)
Dallas 21st July
Atlanta August, date TBA
LA October, date TBA
The Curvy Fest
Mexico's The Curvy Fest is a weekend-long beach party that's all about celebrating the diversity of plus size and curvy fashion, beauty and body positivity through networking, workshops, talks, and catwalk shows.
When: September 20th -22nd
Where: Mandala Beach Club & Hotel Oasis Smart Cancun Mexico
Grab your tickets early as these curvy cons of 2019 are sure to sell out quick.  The question then is, what to wear?!?!
Check out our post on the best dressed at The Curve Fashion Festival 2018 for some style inspo.