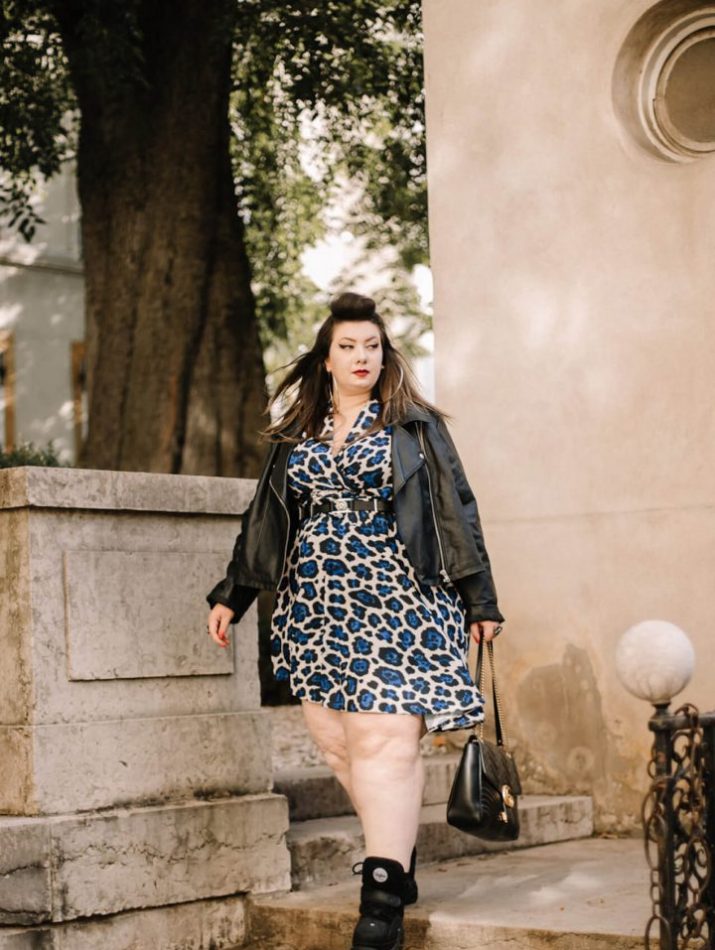 Introducing the Insyze InSterview! We're asking plus size bloggers from around the globe about their fashion inspirations, style and where they shop. In the first in the series, we are talking to Virginie Grossat of Freaky Useless. 
Virginie Grossat is a French plus-size fashion blogger and e-commerce manager who is an activist for body positivity and believes in 'fashion for all.'
How long have you been blogging? I have several blogs when I was a teenager, but I am blogging for 2 years about plus size fashion.
How would you describe your style? I have always big hair, big jewels and eyeliner! I love to be a chameleon in alternating sexy outfits, preppy look, vintage clothes, street look and high fashionable pieces
Who are your style icons? Beth Ditto, Dita Von Teese, Felicity Hayward and Stephanie Zwicky inspire me.
Where do you shop? Asos, Eloquii, Forever 21 and Punyus are my favourite shops
What trends are you loving this summer? I love straw items: bags and shoes, with a retro dress with fruits prints.
What body shape are you? I'm an A shape or pear shape. I'm a size 22 at the top and size 26 at the bottom.
How do you feel about the term plus size in fashion? I really don't care. It's easier for me to find the range if "plus size or curve" is indicated. I have no limit, I shop in standard range too.
Is plus size fashion stylish? Definitely no, in France, plus size fashion is cheap and very basic. I can find great items only on foreign websites.
What other fashion blogs do you read? Stephanie Zwicky, Nadia Aboulhosn, Camille Talks, Lalaa Misaki.
Featured Image: Instagram 
You can find Virginie Grossat at:
Blog: Freaky Useless
Instagram: @VirginieGrossat
Twitter: @VirginieGrossat
Facebook: Freaky Useless