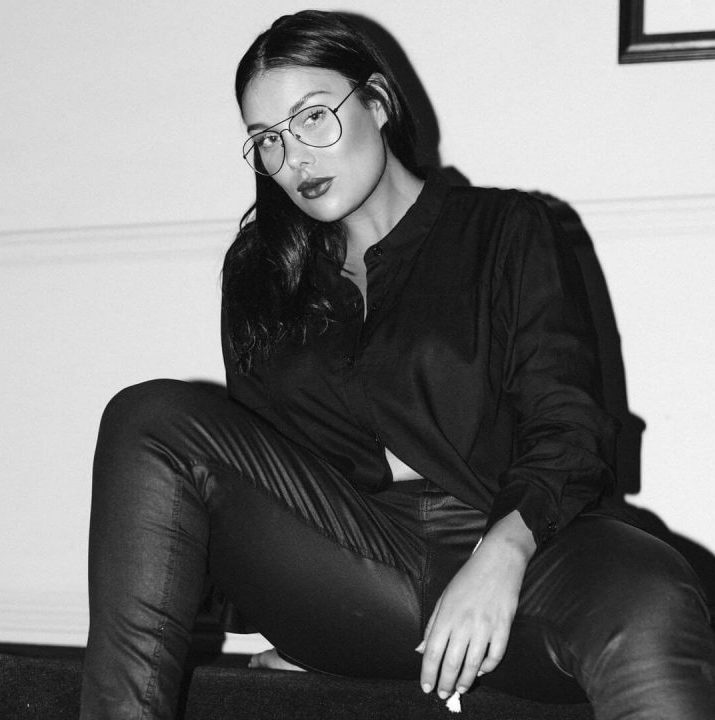 The clue is in the title of this post, but we've got a very exciting new addition to Insyze this week! This week marks the launch of our Independent Brands section, where we'll be adding unique plus size designers over the new few months; first up is the iconic Australian plus size brand 17 Sundays.
Started in 2010 by best friends Claire Primrose and Nikala Vagg, 17 Sundays is famous for the amazing fit of their denim range as well as eclectic boutique designs for casual and occasion wear.
Available in sizes US8 - 22 (AU 12 - 26), 17 Sundays was founded on the desire to shake things up in the world of plus size fashion.
To celebrate the launch of 17 Sundays on Insyze, we had a chat with Claire and Nikala about their inspirations for the iconic brand they've created. Read the Q&A below:
How would you describe the 17 Sundays style?
Claire: 17 Sundays is relaxed, curated lifestyle wear, with bespoke highlight pieces.
What are your biggest inspirations for your designs?
Claire: Australian life is our inspiration, how we live in the beach towns and the cities, We are lucky to live in Melbourne to experience 4 distinct seasons. Every change of season brings new energy and new wardrobe requirements.
Next year marks 10 years of 17 Sundays - what's been your proudest moment so far?
Claire: We have only been working on 17 for 7 years but it has been a registered company for 10.
We have had many highlights we have achieved a lot of 'firsts' as  a plus size brand. As a fashion theory tragic my highlights were having our Melbourne made bespoke denim boiler suit called into VOGUE USA for ranging.
Also having 2 post grad fashion students at RMIT write their thesis on our brand with particular focus on our "Pretty Vacant" shoot with Lily Cummings and Sophie Sheppard.
Nikala: All of that too plus achieving the sales success we have as an independent brand with no corporate backing.
How do you think plus size fashion has evolved in the last 10 years?
Claire:
Really impressed with the evolution of plus, there are so many brands giving it a go. I think the most impressive for me is Forever New. I love the care and consideration they have put into their ranging, its thoughtful and  on brand.
Coming from a long career in the highly competitive denim category, product and brand depth evolves from competition and the more companies try for plus the more talent is attracted and product is elevated and the whole category benefits.
Nikala:
Also The acceptance of plus size models into mainstream have helped bring the glamour and aspiration and have definitely brought plus size category  into a legitimate fashion space.
What's your favourite piece from the new collection?
Claire:
My favourite pieces are always the denim, I love our denim styles. Jeans are a notoriously complex garment to wear comfortably regardless of size  as there are so many factors at play, I feel like we have solved many fit and comfort issues for plus size women in this category and  I'm so proud of our design, our cloth and most of all our quality.
Nikala:
I get really excited to see the prints, we design and develop original artwork in house and I feel colour and print ranging is a definite strength of the brand so i'm excited to see the print ranging at the start of the season.
Get 15% off 17 Sundays
We've got an exclusive discount for 17 Sundays! Use the code INSYZE for 15% off your order when you spend over $70/A$100.