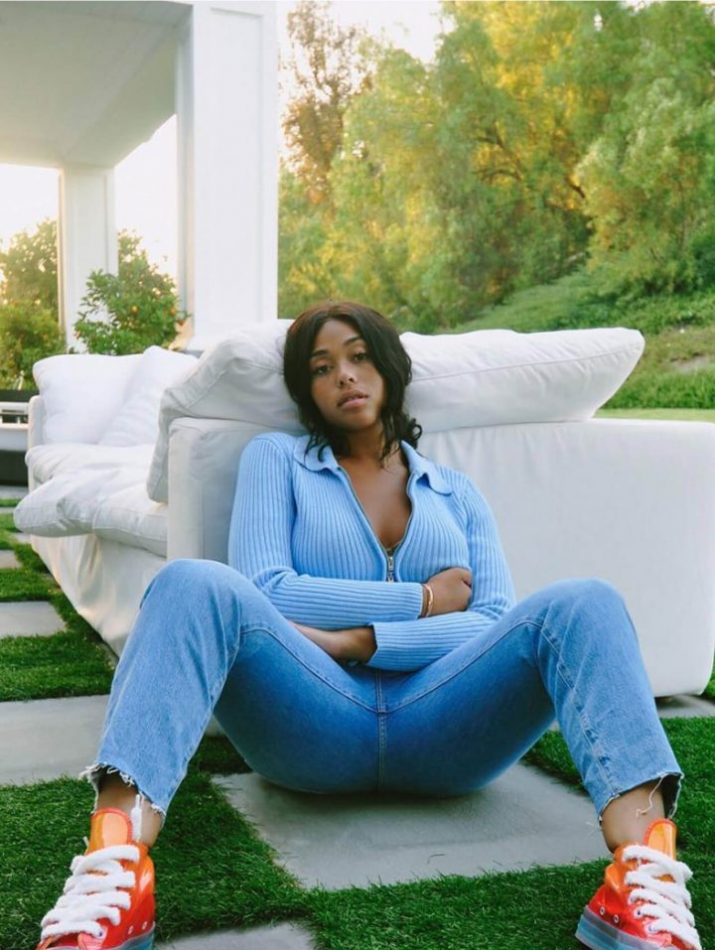 We are loving the effortlessly chic street style that has become so synonymous with Calabasas thanks to its most famous residents; Kanye West, Kim K, Kylie Jenner and Khloe Kardashian.
Kanye is often credited for inspiring Kim's hot style and it's true that her street style chic has more urban roots than up-market Calabasas. But Calabasas has really come onto the map for its ultra trendy residents, luxe athleisure style and dressed up/down look.
It's comfy but chic. Casual, yet fancy. And what could be better than look hot yet feeling ultra comfortable in what you're wearing!
Luckily for us, athleisure clothing for the fuller figure has come a long way, so there are tons of online retailers who specialise in Calabasas street style and stock sizes to 16-32 (UK) or XL + for our international sisters.
Here are some of the looks we're crushing on from our favourite bloggers and wear to shop their Plus Size Calabasas Street Style looks.
How cute is Shanda Ferguson's street style look? In case you haven't heard of Bodied Sport, they do athleisure in every size and more importantly, extremely stylishly.
Now for some more #INSPO
Ok so Ashley Graham looks like she's about to go on a run… but let's be real now girls. The only running we're doing is to get our purse from the next room so we can shop her look.
Adidas actually cater to a larger range of sizes now. In fact, Curvissa stock a large range of plus size Adidas styles here.
Can we just take a minute to appreciate the way Jordyn Woods makes camo pants and trainers look bougie?
Our girl is ROCKING this Calabasas street style look and we are loving every inch of it.
Be bold and wear a crop top if you feel like it. You can always take a t-shirt and tie it in a knot at your waist if you don't feel fully confident to wear a crop, but still, want to cinch in at the waist in effortless style.
Now here are some of our fave brands and retailers rocking the plus size Calabasas street style this summer:
Steal Jordyn Woods' style with these camo pants from Missguided. They are available in UK sizes 16 – 24.
And what could be more Calabasas than a Calabasas oversized tshirt?
Missguided have nailed it with this one.
For a sporty take on the urban look, we love the Plus Keely Sports Stripe Co-ord set with its bold block stripes and striking colourway.
The hooded camo mini dress is available on pre-order
The Tie Up Side Classic Blazer comes in either red or blue. Which colour would you choose?
This Mesh Back Keyhole Jumpsuit has a feminine sweetheart neckline and it even has pockets!
Jeans that have a distressed finish Distressed Ripped Skinny Jeans
If any brand can do street style, then it's Fashion Nova's Curve range.
Our style crush, Instagram babe Edee Beau is our ultimate muse in this matching set.