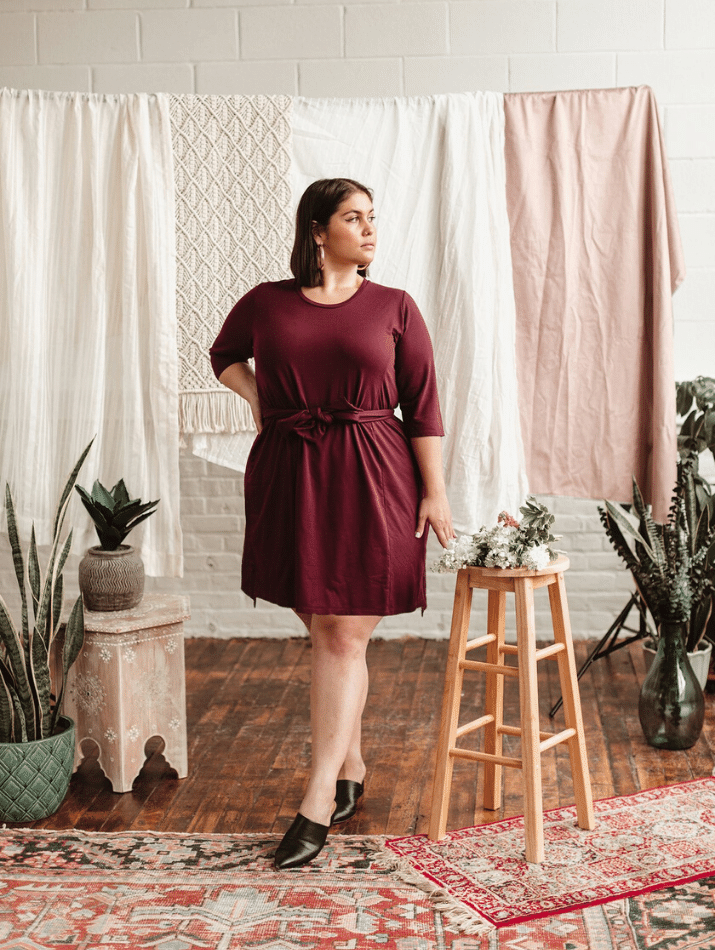 The contemporary plus size brand Ori is known for its basics, but does not stop there.
Ori's most popular items include their amazing CloudSoft Tees, Super Soft Duster and French Terry dresses and jumpsuits. If you're looking to elevate your loungewear style, this will be your next favorite plus size clothing line.
In or out of the house, let's talk about our priorities when it comes to plus size clothing: comfort and style.
Sadly, as plus size women, we usually have to pick one or the other due to the lack of options. But, not when it comes to Ori! Ori prides itself on mega comfort while elevating your basics to wear out of the house.
If quarantine has taught us anything, it is that sweatpants can and should be worn out of the house. Bonus points if you are able to style them up!
All of Ori's clothing is made in small batches, ensuring quality and style. When shopping, if you are after a size that is no longer in stock, you can select the "notify me" to be alerted when it comes back.
Unlike other shopping experiences, this feature is actually used by the brand to understand the want from its customers. So, make sure you're not discouraged if your size is out - request it!
Okay, let's talk prices.
When reading "made in small batches" and "high quality," our brains automatically assume that is synonymous with expensive. Especially as a plus size shopper, we know that harsh reality far too well!
But, do not worry! The Insyze team would never disappoint you. This price range is affordable with everything under $100! That range is large as well; the prices start in the $30 range and reach up to the $80 price point.
What will you be ordering for them?
Share with us in our Plus Size Outfit Share Group on Facebook! We love to see new outfits, share/give advice and connect with you all.