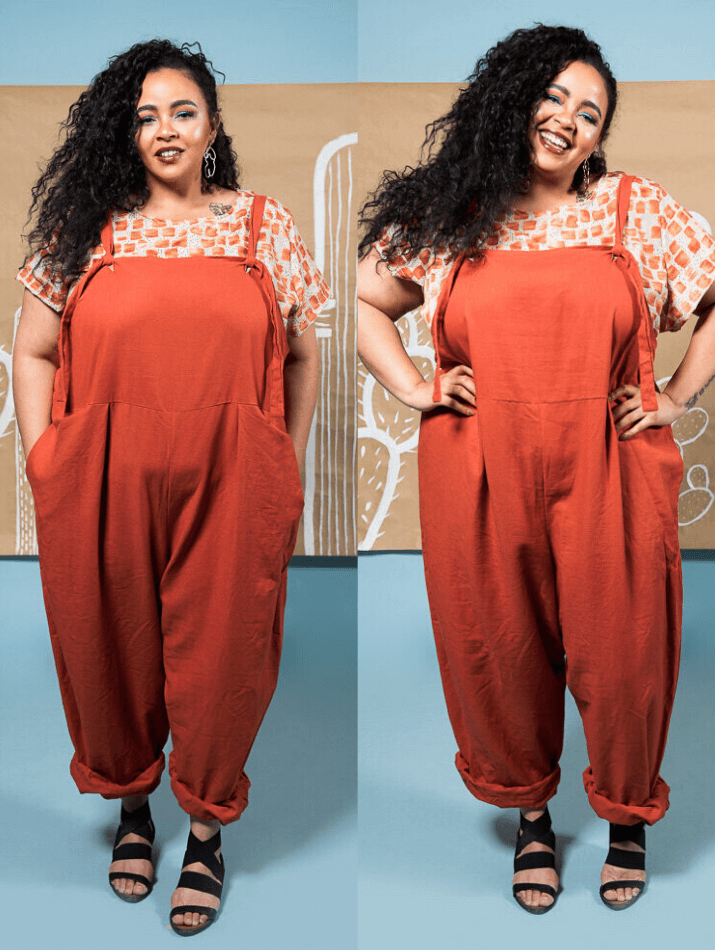 Let's get Insyde the biz of Copper Union Apparel with our Insyze team.
Copper Union Apparel is a modern plus size clothing, designed and constructed in Portland, Oregon. This small brand for plus size fashion focuses on two core values: fit and fabric.  
With sizes ranging from 12 to 34, Copper Union has not only adapted to the plus size industry standards, but included even more sizes.
Of course, at the moment, we are all shopping online, which is where you can predominantly buy Copper Union. But, once we can FINALLY hit the shops, you can also find the clothing stocked in multiple boutiques listed here.
Claire Doody is the creator and designer whose background is in jewelry design, costuming and fiber arts. This history lead her to combat the issue we face on a daily basis; the fashion world is not inclusive of all sizes. While it has definitely improved since Claire started Copper Union to dress the feminine warrior to feel beautiful in.
Copper Union Apparel has a range of plus size clothing from plus size dresses, fashionable pants, size inclusive skirts and everything in between. This brand can either be a one-stop shop where you purchase a dress, or you can glam up your plus size wardrobe with accessories.
Copper Union's most recent line, Desert Lupine, includes earthy tones, neutrals with fun prints mixed in. The inspiration was "the colors of a desert thunderstorms and the secret flowers that only bloom after." We've linked some of our favorites look from the Copper Union Instagram:
"We love when a design looks magical in different fabrics, prints, and colors. These tried and true staples will always be available (with fun twists to keep you looking fresh), so make sure to check out our favorites!"

Copper Union Apparel Site
More recently, Copper Union Apparel turned from a strictly plus size fashion brand, to selling face masks due to the world's current climate. More and more companies are assisting in the face mask shortage by creating custom designs.
 In the post above, Copper Union Apparel is also donating masks to those in need. The company wrote:
"Please let me know if you are in need of a mask but don't have the funds for it because of financial hardship. I have customers that donated masks and I can ship you one free of charge."
By shifting her business to the current climate, Copper Union Apparel is again on the forefront of fashion!
Let us know other small businesses we should be checking out! During this crazy time, we want to highlight smaller plus size fashion brands.
Stay up to date with our blogs HERE or check out our Instagram for daily style inspo.