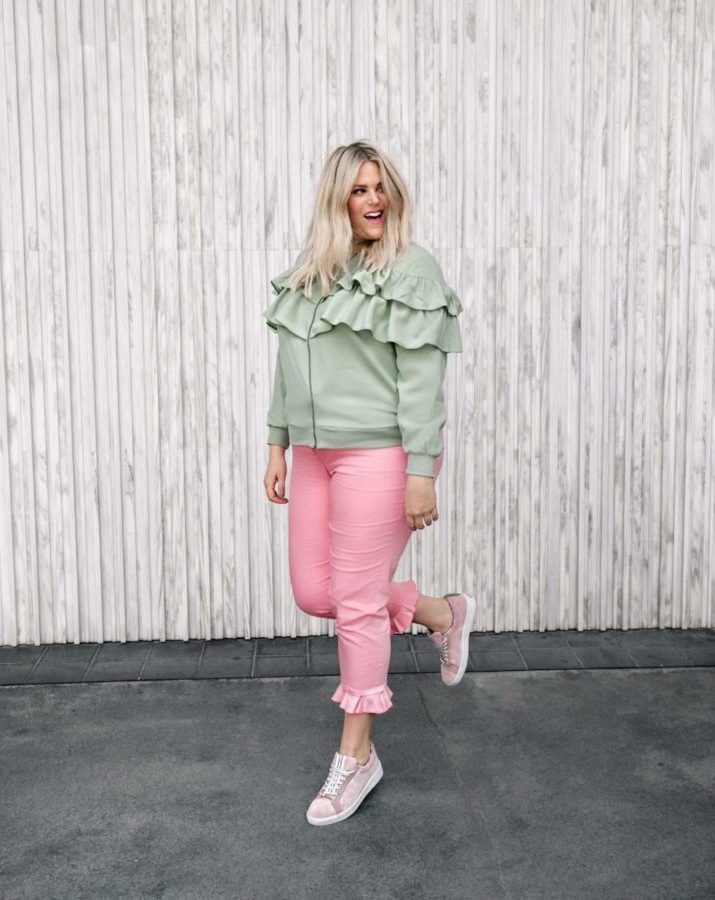 May all your fashion dreams come true with the Insyze May Wishlist! We're here to check out the new-in sections of some of your favourite size inclusive and 'plus size' brands making it easier for you to find your next killer outfit.
Our top picks in the InSyze May Wishlist vary from the vintage, sophisticated, quirky and individual,  designer and figure flattering denim. Featuring clothes from Joanie Clothing, Shavonne Dorsay, Size Queen, Anna Scholz and Not Your Daughter's Jeans.
What's on our wishlist this month
Joanie Clothing
The vintage clothing from Joanie is available in (UK) sizes 8-22 and includes cute tea dresses, quirky slogan tees, jumpers and basically everything that we want in our wardrobe right now.
Natalie Floral Button Tea Dress
We're feeling super nostalgic just looking at this adorable dress. Available up to (UK) size 22.
Say hello (or Ciao) to Concetta, the fine knit slogan jumper.
Shavonne Dorsay
Classy and sophisticated dresses from Shavonne Dorsay are just perfect for that special occasion. With flattering fits that hug you in just the right places, you can be the belle of the ball in these Texas designed dresses.
The black and pink Bree dress in a slimming fit has a bold angular style that is sure to turn heads. We love the zip detail to the front which as a striking finish.
Shimmer in all the right places with the Shahina maxi dress. Sample size only.
Size Queen
This totally delicious donut print dress is making us hungry, an ideal party look and it's custom made too!
Kaftans or Caftans depending on where you come from are great cover-ups for the beach or every day. How cute is this mini caftan – there's only one left.
Anna Scholz
Follow the latest trends and styles with the latest designs in (UK) sizes 14-28 from Anna Scholz.
Wedding season has arrived and this lace detail dress is so perfect. The intricate detail on this dress includes divine scalloped hems and faggoting trims.
If you are going on holiday this month make sure that you pack this linen tunic. The boho-luxe tunic with blue and orange embroidery and tie to the keyhole neck is just what you need for a day at the beach or exploring ne cultures.
Not Your Daughters Jeans
No matter what clothing size you wear, finding the right pair of jeans can be a struggle but with their patented 'Lift Tuck Technology' and specialised Curve collection NYDJ are the perfect fit.
These double woven jersey trousers have a slim fit with a wide waistband that gives them a sleek silhouette.
The rich Bordeaux Super Sculpt leggings add a pop of colour to your outfit. Wear yours with a patterned shirt or tunic.
And that's a wrap on the InSyze May Wishlist. Which retailers and etailers are you loving this month? Let us know in the comments and be sure to come back next month for more from the Insyze wishlist.
Which shops would you like to see featured in June?