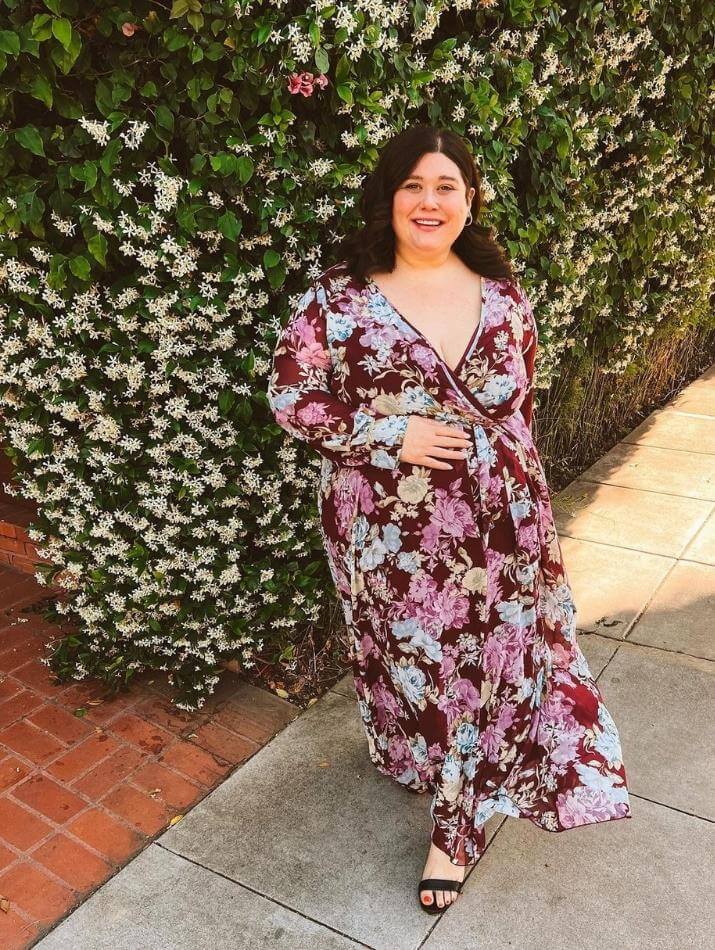 Whether it's your first baby shower or even if you are regular at these parties, finding the right outfit can sometimes be a tough decision. In this blog we've got some top tips for helping you choose the perfect outfits for guests plus beautiful maternity dresses for baby showers.
Featured image: @Jennifer.Buckingham
What to wear to a baby shower as the parent-to-be.
For new baby mamas looking and feeling amazing at your baby shower is your prerogative. It's all about celebrating you and the new life (or lives) you are creating so you can be pretty sure that all eyes will be on you. You'll want to choose show-stopping maternity dresses for a baby shower but comfort is key.
Whilst you may be spending a lot of your day sitting down opening presents whilst surrounded by friends and family, the baby showere can be a marathon of a day including activities, posing for photos and mingling. Tight fitting/ figure hugging outfits may look cute but aren't ideal for wearing over a long time, especially if they are uncomfortable and restrictive.
Maxi or empire line dresses in light, breathable fabrics like organic cotton or linen are a perfect choice for creating a more dressed up style whilst at the same time giving you lots of movement and comfort. Alternatively, go for plus-size maternity dresses that fall below the knee like a midi dress. Check out our collection at the bottom of this post for inspo.
If dresses are not your style, why not go for loose, relaxed fit skirts or pants. Paper-bag waist pants are great for adding a semi-casual vibe to your look or why not dress up a pair of maternity jeans with a cute top, blouse or tunic.
Whatever outfit you choose for your baby shower, you want to be sure that you can wear it over and over again, rather than wear it once and then it sits in your wardrobe never to be worn again.
What to wear to a baby shower as a guest.
When the baby shower invitation hits your inbox, the question of what to wear can often be at the top of your agenda. 
First consider the venue or time of year as these can impact your wardrobe options. A sundress in the depths of winter can be a pretty chilly choice. 
Is there a theme for the shower?  Even if a theme is not listed on the invite make sure you aren't missing any memos by taking to other people who are going or even the host.
Take your cue from the guest of honor/parent-to-be. If their general vibe is more relaxed and laid-back then a smart casual look is perfect. But if they are always dressed up whatever the occasion, a more formal look is key.
Check out our 'What To Wear to a Baby Shower' collection for outfit inspo.