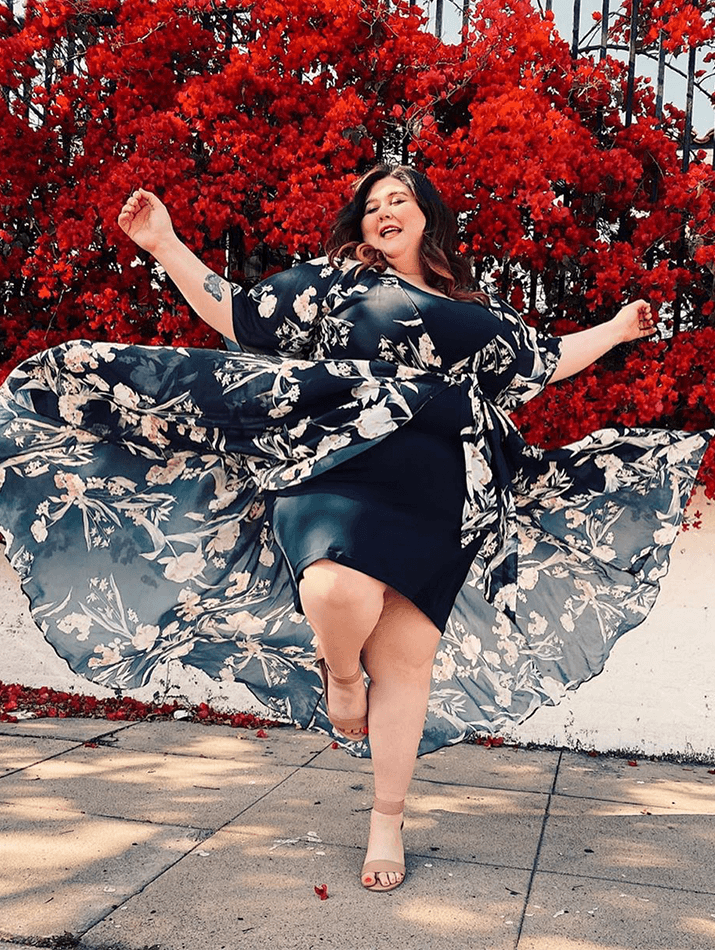 #Quarantinelife and being stuck (safe) at home is giving us serious wanderlust so this month we are looking to the West Coast for inspo. 
Our West Coast bloggers are from around Washington, Oregon, and California. We're sharing their style stories plus top tips on travel, motherhood, and skincare.
Lovely in LA
When we think of West Coast bloggers, Rachel from Lovely in LA is top of our list. The plus-size fashion and lifestyle blogger, fit model and brand strategist writes about sophisticated styles for people of all shapes and sizes.  Scrolling through Rachel's insta feed is giving us serious dress goals and we are loving her chic looks.
Posts we love:
Spring Dress Refresh Featuring Lane Bryant
5 Classic Trends You Can Find At Loft This Spring
Jennifer Buckingham
Self-confessed city girl, Jennifer Buckingham takes style inspiration from the places where she has lived. From Paris, New York to current hometown, L.A.  
The plus-size model, actress, and West Coast blogger uses her blog to showcase how to relate diverse city chic for the plus-size body and we are loving her style!
Like a lot of us, Jennifer Buckingham has been learning to love her body just the way it is her whole life and wants to share the message that everyone deserves to own their individuality and beauty. As well as empower them to 'move forward in whatever way feels best in [their] lives'.
Check out these posts:
The world through the eyes of a plus-size blogger
Stepping into the new style decade
Made Me Pretty
Dionna Humphrey of Made Me Pretty is sharing her fashion journey, travel stories and skincare advice on the blog, encouraging others to take chances with their style choices. 
We are obsessed with Dionna's skincare ebook Skin On Fleek, Dionna looks absolutely radiant and we love that she is sharing her tips so that we can too!
Blog posts you need to read:
Chasing Raes
Southern Californian native Kiley is the author of Chasing Raes. The wife, mom and plus size blogger, now living in the PNW, shares stories of navigating through adulthood, style, and motherhood. 
We love her down to earth 'girl next door' vibes and could scroll for hours on her Insta feed.
Read these:
YogaClub: My First Subscription Box Experience
Trendy Curvy
Kristine of Trendy Curvy started her blog with the simple mission of showing all of us full-figured fashionistas that we can be trendy and stylish at any size. Since 2013, this L.A. babe has been sharing her tips for staying on trend and documenting her personal style. So cute. 
You need to check out these unreal looks at Kin By Kristine, we're obsessed.
Top posts:
Tell us about the plus-size and West Coast bloggers who are inspiring you with their cute lockdown looks, fashion advice, and top travel tips.
For more from the Insyze 5 blogger series check out our 5 bloggers to follow in March 2020 or 5 Non-binary and Trans bloggers to follow.