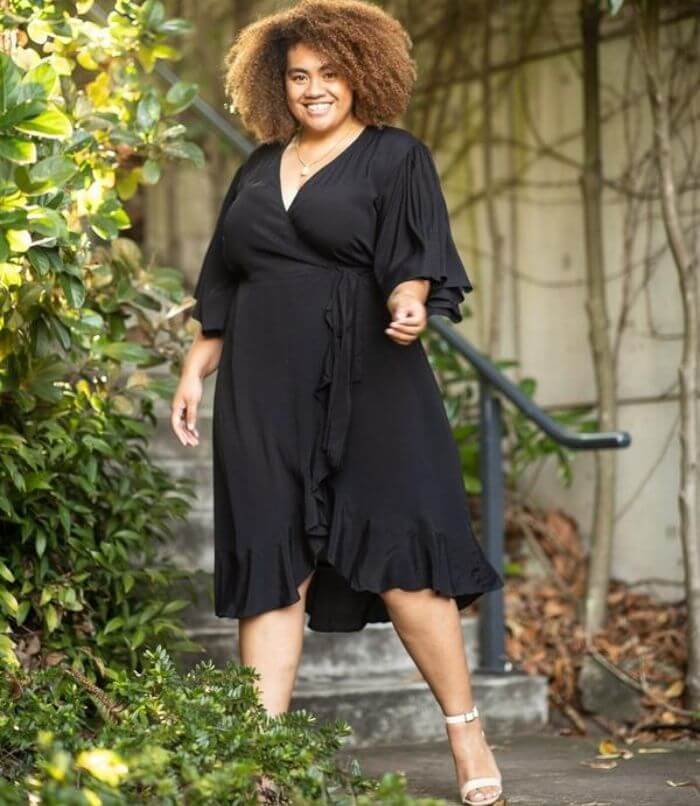 On the 25th anniversary of the film Casino, the opulent vintage fashions worn by Sharon Stone as casino moll Ginger have regained a lot of interest from costume fanatics. The Las Vegas crime epic allowed costume designers Rita Ryack and John A. Dunn a $1 million budget, allowing them to go into detail for a true 1970s style. From the glittering white sequin halter dress to the nude, body-hugging gown in gold embroidery and sequins, Sharon Stone's Ginger reminds everyone of how exciting casinos — and their glamorous fashion — can be.

Like everyone else, plus-sized women can certainly enjoy classic casino games. And even if you're a fish, or a recreational player, according to poker terms, you're sure to have a good time turning heads with your evening look. So with that in mind, here are some plus-size style tips to consider for your next trip to Las Vegas:


Check the dress code


In most gambling places, there aren't too many restrictions when it comes to dress. However, this depends on where you are. Usually, upscale casinos (often in Europe) do require you to come properly attired. Dirty clothes, tracksuits, and sports shoes are a no-no, especially if you're going to an elite venue where billionaires and celebrities flock to. And even if there isn't an exact dress code, you might not get the same level of service and respect if you're wearing jeans and a t-shirt. If you're planning on a fun night out, then don't hesitate to glam up a little. Check the specific casino's website or Instagram page to see how people dress; it's good to have a frame of reference if you're looking at more formal venues. Another rule of thumb is to dress extra well on weekend evenings.


Dress for your body type


As we discussed in our post on different body shapes, there are five different categories of body shape: apple, hourglass, pear, banana, and strawberry. Before styling yourself for the casino, get familiar with the best ways to dress for your specific body. For plus-size women, do avoid elements that can add volume to your outfit. Wear skater dress styles pt for fitted and structured items. It's a good idea to add sharp layers if you're trying to conceal your midsection. A sleek blazer over a dress would look very chic and slimming for poker night with the girls.


Lean towards classics


While you may not need a floor-length gown at a fancy, high-end casino, it helps to dress with classic pieces such as wrap dresses, embellished tops, and V-neck jumpsuits — which make plus-sized women look amazing and trendy. If you really want to channel Old Hollywood glamor, there's nothing wrong with a flattering little black dress. The LBD was introduced by Coco Chanel and popularized by Givenchy through Audrey Hepburn in Breakfast at Tiffany's, and has since remained a closet staple for some of the most iconic women in history. Just make sure you're comfortable in what you wear. Tight dresses in itchy materials may just throw you off your game and keep you from having fun on the casino floor.



Pair your outfit with the right accessories


When you're going to a fancy casino, it's best to let your accessories do the work. Subtle earrings and necklaces in new year colors like silver and gold are graceful, sophisticated, and elegant — plus, they can help channel luxury and financial success, which are always good vibes to bring to casino games. These pieces also help take attention away from the mid-section, so do keep everything balanced from the neck up. Bringing a small bag can create too much of a visual comparison, so choose something that is proportional to your body; for night, you should be able to see your bag behind your hand at least. Finally, avoid square-toed or chunky shoes with straps around the ankles. Choose pointy-toed shoes in neutral colors for a clean line to make your legs look longer.