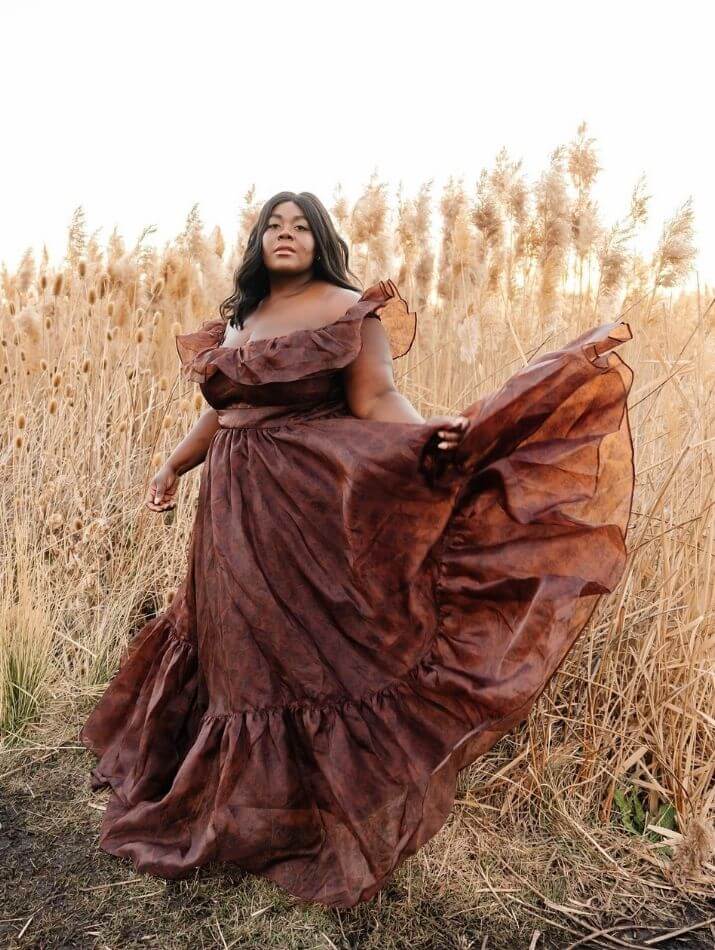 When people talk about boho fashion, phrases like bohemian and boho chic are often used interchangeably. Which got us thinking, is there actually a difference between the two? The short answer is yes, so let's unpack this.
Check out our boho dresses edit for inspo or read our post asking if boho chic is still in style?
For even more boho chic recommendations take our style quiz when you sign up on the Insyze app.
Bohemian 
Boho fashion, short for bohemian, was made popular by both the hippie culture of the 60s and 70s and nomadic tribes of the 19th century.. Where it was all about freedom - in mind, body and soul. It's an unconventional, non-confirming counterculture that's about expressing yourself as an individual and celebrating all things nature. All with a feminine flair.
Today, if you want to create a classically bohemian look, choose relaxed fit vintage styles like flares, tunics, kimonos and maxi dresses in rustic and ethnic patterns. 
Hippie Fashion
Hippie and Bohemian styles are super similar and you, like us, might have thought that they were actually the same thing. After all, the two were popular at basically the same time and share a lot of the same values. Right?
But where bohemian is quintessentially feminine, for the carefree hippie look, fashion has no gender. Androgynous, unisex and outfits that rebel against traditional gender norms are à la mode when it comes to dressing hippie.
Another major difference between them is the idea of rules or no rules.  
While both styles are big on freedom, there are actually key elements that make a look distinctly bohemian:
Free flowing and natural fabrics
Natural, earthy tones and hues
Relaxed silhouettes and designs
Specific pieces. Think bardot boho dresses, maxi skirts and slouchy cardigans etc.
Hippie fashion ripped up any trace of a rule book. So literally anything goes!
Boho Chic
Y2K gave the boho aesthetic a fresh new take as boho chic.
Boho chic brings a sophisticated update to the boho style concept by mixing bold boho statement pieces with simple, contemporary finishes that are all about showcasing your own personal flair for style.
The elevated look was HUGE in the early 2000s when celebs like Sienna Miller, Kate Moss and the Olsen twins were spotted in unique boho-chic outfits from voluminous maxi-dresses, tiered skirts and peasant blouses with a distinctly 21st century touch such as adding oversized sunglasses or pairing a crop top with a long 'gypsy skirt' and slouchy boots.
To get the perfect boho chic outfit choose relaxed fit silhouettes with hand crafted and natural finishes like beading, feathers or fringing. Layer them up with your current wardrobe must-haves and create a look that's totally your own. 
We love that boho chic feels like a totally experimental style that gives you the freedom to play around with colors, textures and patterns. Even mixing multiple trends and influences together to get something new.
Boho chic is now synonymous with free spirited music festivals like Coachella, Bonnaroo and Glastonbury. Here crochet crop tops, distressed denim shorts, fringed bags and body jewelry are must-have items.