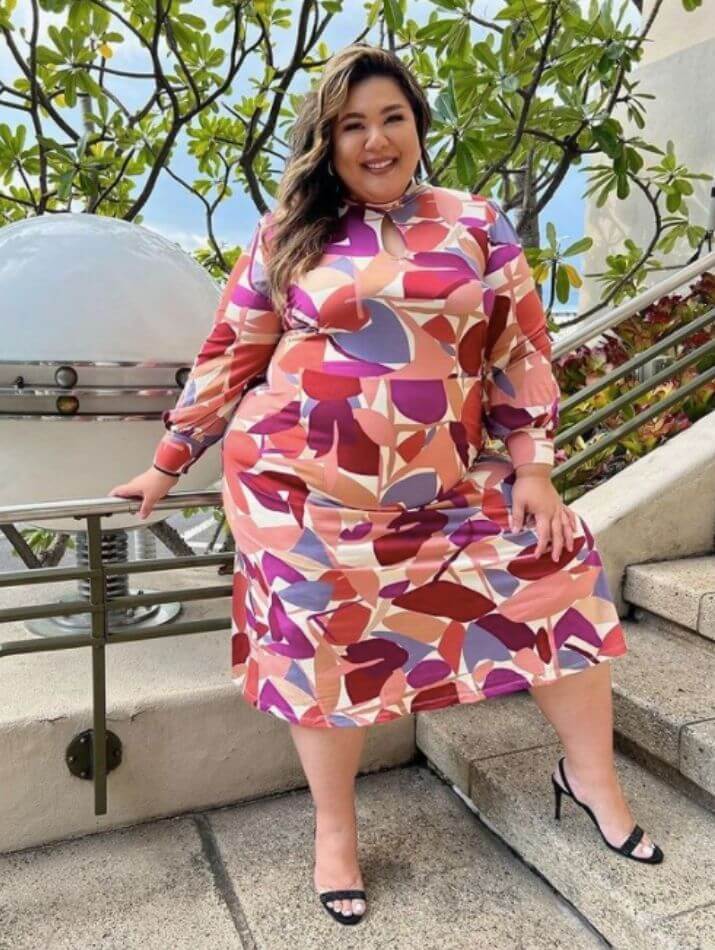 We absolutely love following incredible plus-size influencers on Instagram and seeing their amazing content that inspires us to wear that outfit, book that holiday and, most importantly, boost our confidence! You can do it too, in this blog we're sharing our top tips on how to become a plus size influencer. We'll be focussing this blog on becoming an influencer on Instagram but many of these tips are also great for YouTube, TikTok or for starting your own blog. 
First things first. Set up your new account and make sure it's set to public, it sounds obvious but you'll need a public account to be discoverable. Set your profile picture as something memorable and that captures who you are. Like a photo of you wearing your favorite graphic t-shirt dress or a holiday snap.
For more Insyze guides and style edits, check out our guide on wearing a belt with a dress plus what to wear on a first date.
Know Your Goals
Decide what it is you want to gain from being a plus size influencer? Maybe it's to share your incredible fashion style, create a space to empower others or become more confident in your body and encourage others to do so too. Whatever your goal, before creating your first post, you'll want to think about what you want to achieve as a plus size influencer. Then make sure to keep your content cohesive and in line with that goal.
Be Yourself
We're sure that you've heard the phrase ' be authentically yourself" thrown around a lot. But if you're not being yourself, how can you be anyone else? Basically what we mean is the best way to be an influencer is for others, aka your followers, to trust you. They'll do this if they believe in you and what you are saying. By putting on a persona or trying to be 'something that you are not' you can come across as being fake. 
Invest in Tech to Create High-Quality Content
Pictures and videos that you post on social media are always going to get more engagement if they are clean, clear and have great lighting. We also recommend keeping them light on filters, as dull photos that have been filtered to death are known to be overlooked. 
The camera on your phone is all you need to get started on your Influencer journey but unless you have a bestie who will take your OOTD pics for you, a tripod is really great investment - be sure to get a sturdy one especially if you if you'll be wanting to take pictures outside.True story - we took our tripod outside once to take a #selfiesaturday picture and it got blown over and a leg broke off. 
A ring light is a great choice if vlogging is something you want to do and is also a great choice if you want to step up your selfie game - an absolute must when you want to become a plus size influencer.
Post Regularly
Even if it's not everyday, make sure that you post new content regularly to keep on your followers' radar and let brands, who you may want to work with, that you are passionate about what you do.  
If you need to take a break from social media for any reason let your followers know. They may be bummed to not hear from you for a few days or weeks but be up front with them and they'll understand. 
Reply Often
One thing we think is super important to consider for any inspiring influencer is that social media is all about being 'social.' Reply to comments and engage with your followers and with other creators to create a buzz around your account and build trust.
What are your top tips for how to become a plus size influencer? Join the conversation on Insyze chat where you can join our community of plus-size creators and fashionistas.