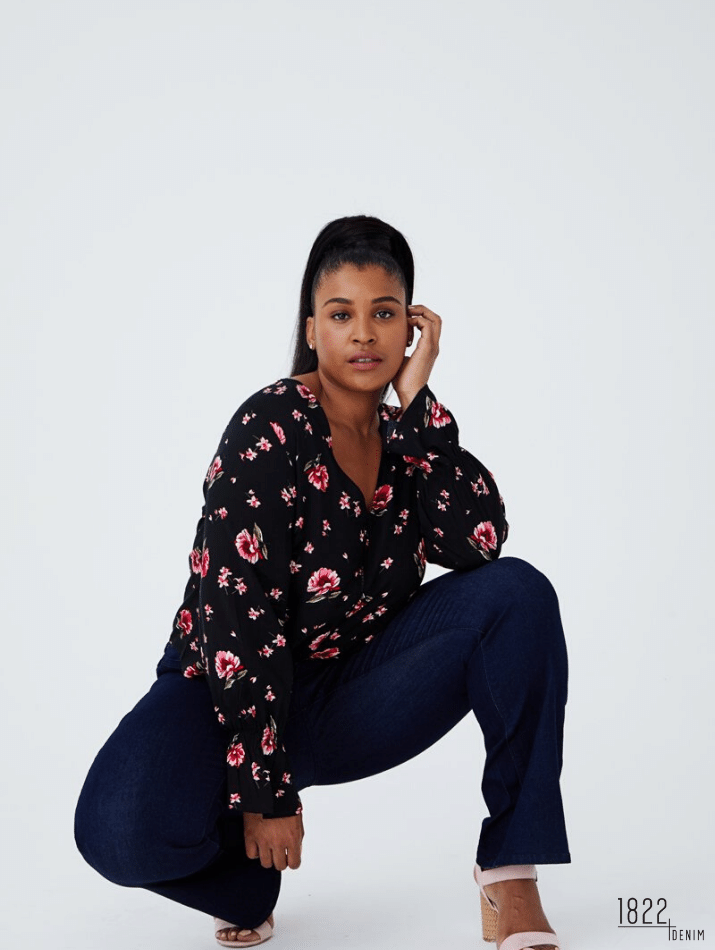 Founded in 2015, 1822 Denim started with the intent to produce high-quality jeans while valuing inclusivity and sustainability. But, 1822 Denim doesn't stop just there - the brand is committed to creating clothing to fit and flatter all shapes and sizes.
And...to answer your question, YES! That does include plus size. 1822 Denim has affordable, high-quality plus size jeans! With sizes ranging from 14W-24W, you're likely to find a pair that fits your style and comfort needs.
Sustainability
Let's not just get into the details of the denim, but when we say sustainability, what does that really mean?
A number of 1822 Denim's fabrics are made from "partly woven from yarn using post-consumer recycled plastic bottles, for eco-friendly style." The RE-Denim fabric is made with 30% recycled water bottled and water, making it not only a fashion choice, but an eco-conscious one.
Fit & Feel
Gone are the days of synonymizing uncomfortable with jeans. Take back the comfort with your denim!
1822 Denim's butter jeans have plenty of stretch. With 1% spandex in your denim, it gives that extra comfort without having to sacrifice style. 1822 recommends you size down when purchasing the plus size butter jeans due to its amount of stretch.
There is also a Perfect Fit Finder to help ease your hesitations of trying a new denim brand.
1822 also offers a wide variety of styles to fit any fatshionista's needs. There are high-waisted skinny plus jeans, flare bottoms, cropped, ripped and more. You can rock every style of denim at 1822, so don't worry when you fall in love - they will cover all your denim dreams!
Pricing
Now that you've seen the plus-size denim, read about its comfort, let's get to the price...
No, this is NOT going to break the bank!
1822 Denim sells affordable plus-size jeans starting from $39 and ranging up to $49.
Yes, you're reading that right. The plus-size denim is less than $50! Say goodbye to having to pay the price of plus size clothing. Especially when it comes to denim, we are often paying absurd prices for style.

We recently announced a giveaway with 1822 Denim on our Instagram where you can win $250 to spend on plus-size jeans simply by signing up here.
If you refer to the prices above, $250 means you can get at least 5 pairs of jeans!
If you're looking for ways you'll style your denim if you win, check out 5 Plus Size Trends to Rock this Summer.
Let us know if you've tried 1822 Denim or share your favorite plus-size denim brands with us to try!