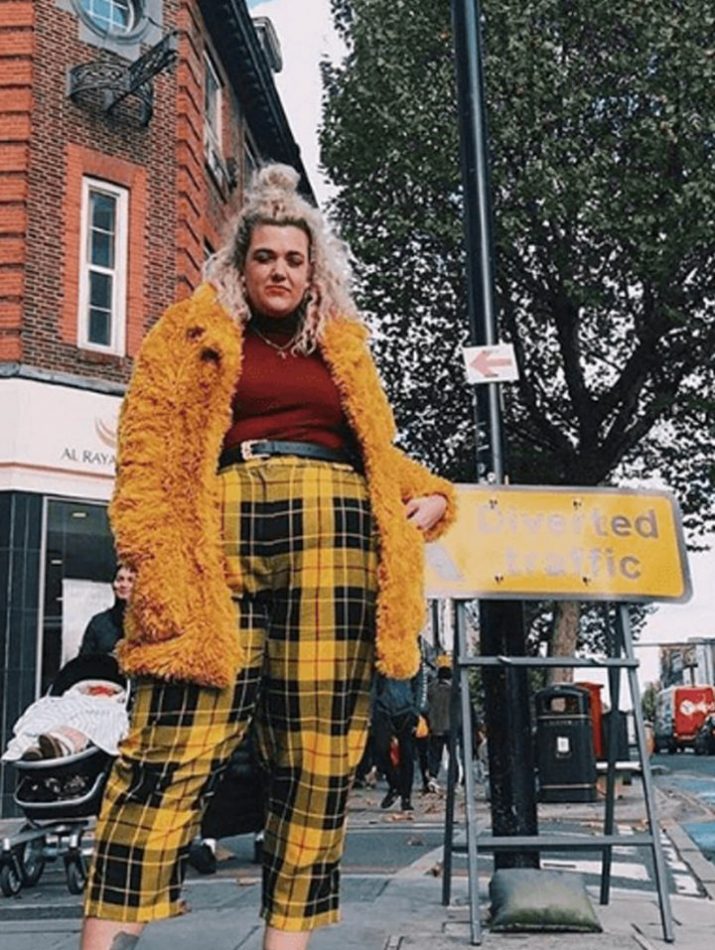 The Love Too True plus size collection dropped last week and we are so here for it. Keep reading to find out more about the UK based brand.
Photo credit: Curvy Roamer
The ethical fashion house is based in Chesterfield UK. They are a family run business and everything is hand-made in house!
Run by twin sisters Gemma and Laura Wignell, the Love Too True plus size collection is for UK sizes 18-24.  In creating the collection, the sisters talked to lots of plus size babes and worked closely with Lauren Talulah of The Curvy Roamer. They wanted to get to get the cut of fabrics just right and people are loving their amazing quality garms and great fits.
Need another reason to love Love Too True? Lauren, who models for their new plus size collection wears a size 24 so you can actually see what the clothes will look like on a fuller figure! Oh and they ship worldwide too.
Our Top Picks of the Collection
Slay it plaid in the Ashley trousers as seen worn by The Curvy Roamer
How cute are the black watch tartan Brooke trousers on Lollo Wilson? We need them!
The cropped Tomboy top works so well with the high waist Ashley trousers or dress it down with a pair of distressed jeans.
This oversized Ashley Boyfriend blazer is great worn with the matching Ashley trousers for a coord look.
Have you tried the new range from Love Too True yet? Let us know what you think in the comments.
For more news about new plus size and size inclusive launches that you need to know about check out our Introducing Soncy blog and Introducing: And Comfort