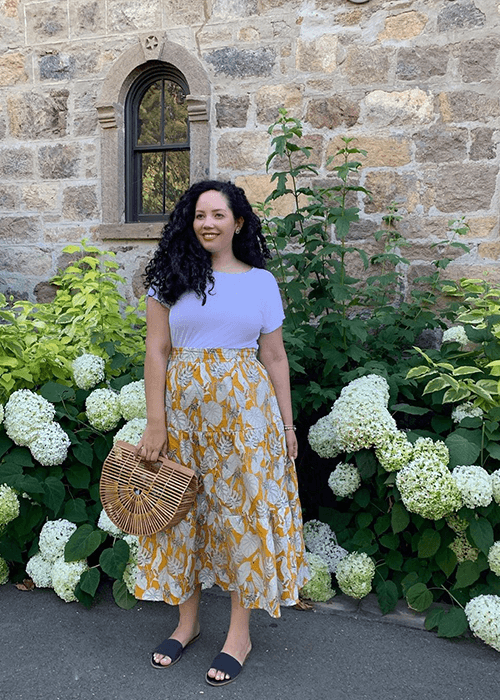 Bohemian culture represents a free-spirited, creative, and informal lifestyle rather than sticking to rigid societal norms. The style is a fashion statement followed by an eclectic breed of individuals who like their clothing and lifestyle choices to be as non-conformist and free as they are. If you identify with these unconventional, unorthodox people who are the poster children of this style, read on to help us shape your fashion sensibilities towards adopting the boho style as your own. 
The boho or bohemian style, sometimes called boho chic or boho fashion, is a way of dressing made popular by the artistic flower children of the 60s and 70s. Flowy, layered, unstructured silhouettes, eye-catching prints, vibrant colors, and junky jewelry are some of the elements that characterized this style. When looking for the best place to buy boho clothes, we look for brands that offer a considerable range of clothing from plus size boho dresses to classy, layered evening apparel. The brand should also offer options based on different seasons as dressing boho in the winter is drastically different from the options for summer or fall.  Let's have a look at some of our most popular clothing brands to help you customize your next modern boho chic outfit. 
Village Thrive 
The story of this brand started when the owner Suzzane, on a humanitarian trip to Bali, was inspired to partner with the local artisans, to create modern home goods and clothing using their traditional crafts which in turn provides sustainable income. Village thrive is a way to share the natural beauty of Bali and its people, with you. They use natural materials for their products such as cotton, rattan, bamboo, straw, wood, clay and leather. They sell products that are handcrafted in small batches and each tells a story of generations of craft and culture. With every product you purchase from Village thrive, you help support the local artisans in keeping their craft alive and sustain their families while also choosing to consume in an eco-friendly fashion. With their sustainably created clothing, handcrafted bags, jewelry, shoes, and footwear you are sure to rock the boho chic look while making a conscious contribution to the people of Bali and the planet. 
Jodi Lee
Inspired by nature, art, music and people, Jodi Lee, an Australian designer created this brand in 2008 with eclectic collections which are a direct reflection of her traveling bohemian lifestyle. It is a label that creates handmade leather and suede accessories. With her ability to turn art into fashion, Jodi Lee pieces have become uniquely sought after handcrafted accessories. Specializing in hand carving, Jodi has transformed her art into beautiful products such as leather bags, shoes, clutches, and wallets. Embracing her love for gemstones, turquoise, jewels, beading and embroidery, she decorates her pieces with a variety of patterns and colors reflecting the creative, free-spirited, and artistic style, with a luxurious twist. 
Leota 
Your search for the perfect flowy dress, ends here. Leota's mission was to design the perfect dress that did it all. The dress that fit perfectly but at the same time was comfortable and easy to care for. Their clothing comes in a range of sizes and patterns, at the right price. At Leota, they have definitely reached the goal of being size inclusive with its range going up to a 5X. You will love this brand - if you want beautiful, stretchy, and wrinkle free dresses that are both stylish, and comfortable. 
Altar 
From layered flowy dresses, and floral prints, to jewelry, accessories, and more, Altar is a brand that proudly manufactures it all, ethically, in the USA. They cover a very wide range of sizes from XS-6XL. Their products tell stories through their craftsmanship, and they care deeply about sustainability. Through deadstock textile sourcing they get their raw materials from Portland and Oregan. Altar sells handmade jewelry and accessories that are often made-to-order and shipped directly by the artists. 
With these, and countless other brands selling boho elements online, you can create your very own timeless boho chic look for every occasion and event.