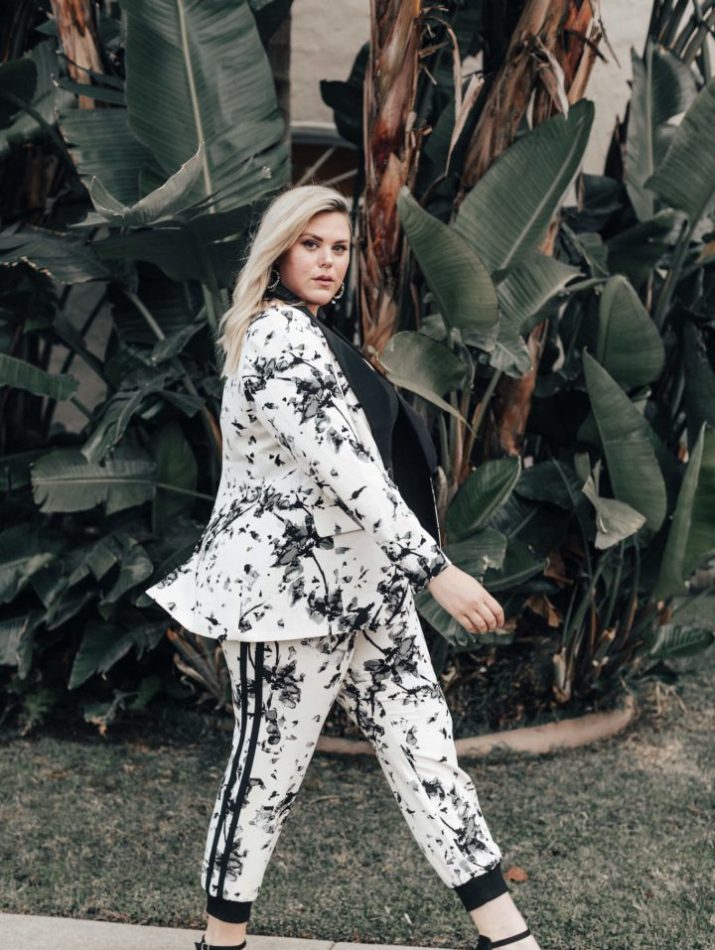 We might think that the idea of 'plus size' fashion is relatively new. The rise of the plus size blogger and curvy conventions popping up all over the place would definitely suggest that, but it's actually been around for a lot longer than you thought. After all, people have always been different shapes and sizes and this meant that some just didn't fit into the 'norm.'
In a previous blog post we looked at how the standardisation of clothing sizes came about but what about 'plus size' fashion?
How did Plus Size Clothing start?
The main difference in plus size clothing of the past vs. now is the attitude towards it. At one time it was all about 'slenderising' and making larger bodies appear smaller (the market for 'shapewear' was huge) but not anymore.  Today, body confidence is king as we reject the ideas of what society thinks is beautiful and embrace our curves.
Lane Bryant
In America, the history of 'plus size' fashion goes all the way back to 1904. Lane Bryant started out making maternity clothing but by the 1920s she had turned her attention to create clothing for the "For the Stout Women"
As a stickler for data, Lane Bryant measured 4,500 of her own customers. From this, she created 3 different lines with sizes between 38 and 58-inch bust.
These were:
Tall and Stout
Average Stout
Short and Stout
The sales of the 'stout' collection quickly overtook the maternity line and Lane Bryant is still a familiar name in the 'plus size' fashion market today.
Evans Outsize
Across the Atlantic, "Evans Outsize" was founded in the 1930s, by the manufacturer Jack Green.  The "Outsize"  has since been dropped. It was the first high street retailer in the UK that made clothes purposefully for the 'plus size' woman.
In 1972 it introduced a mail order service and a decade later, Evans was the market leader for women's wear above a UK size 14.
After 40 years as a private company, it was bought by the Arcadia (previously Burton) group.  In 1997 it became the first company in the group to become an e-tailer. Today Evans can be found in over 100 countries worldwide.
'Plus Size' Fashion Today
Where would be without Jack Green and Lane Bryant*? A lot less stylish, that's for sure.
If it hadn't been for these two paving the way for 'plus size' fashion for generations to come we might still be wearing crinolines and corsets.
Thanks to these pioneers the 'plus size' fashion market has flourished all over the world. There are a growing number of retailers who sell clothes just for larger sizes like Simply Be, Yours Clothing, Ann Harvey etc.  But we can also find 'plus size'ranges at mainstream retailers like River Island, New Look and ASOS.
What do you think is next for the 'plus size' market? Let us know in the comments.
*Fun fact, Lane Bryant was actually called Lena. A spelling mistake from the bank meant that her name was spelt Lane and the change stuck.