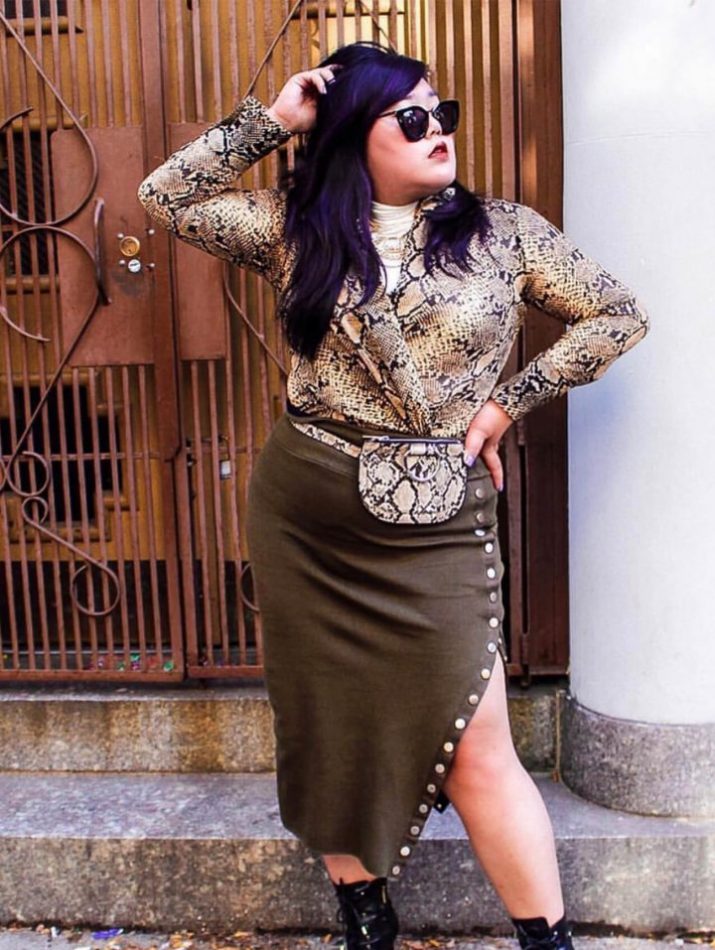 One thing that really gets to us about the fashion industry (there are a few things actually) is, a lot of the time, we can't wear the same clothes as our friends or some shops cough TopShop cough don't even do our sizes!
Or, we have to go to the part of the store labeled 'curve', 'plus, or 'inspire' which apart from anything else can make us feel excluded and even marginalized.
Size inclusive brands want to fix this by giving us clothes ranging from size 0 to size 30 in the same styles!
In our last blog, we looked at new plus size brands that are so hot right now, but this time we want to look at the fresh styles of up and coming size inclusive brands.
Featured Image: Scarlett Halo
Some of our fave up and coming size inclusive brands include:
Marsté
Update January 2021: Gutted to let say that Marsté has closed down.
Marsté has been around since 2016, founded by Youtuber; Malena Stell. Their mantra to empower women through knowledge, advice, and confidence makes it a perfect fit for our list of up and coming size inclusive brands.
We love how you can pick your model, depending on body shape (pyramid, hourglass or emerald)   to browse the website so that you can actually see what the clothes will look like on your body type…..well as long as your body is either a pyramid (pear), hourglass or emerald (banana)
With a focus on high quality that is accessible to everyone, this size inclusive brand wants to create positive fashion experiences so that we can all feel great in the clothes we wear.
Top picks:
Dara Senders
From New York to Paris, Dara Senders wants to create beautiful, high-quality clothing, with a range that will fit all body shapes properly.
With sizes running from small to 3xl, Dara Senders wants to see more inclusive size ranges in fashion.
Some of our faves:
LUVMEMORE
At LUVMEMORE, they believe that all women should be able to shop for clothes without having to think about how to dress. The size inclusive range is available in sizes 2-26.
Styles we love:
Off The Shoulder Jasmine Jumpsuit
Tuesday Bassen
The vintage style, size inclusive clothing, and accessories of Tuesday Bassen are all ethically made using materials sourced in California. The L.A. based brand, founded by illustrator, Tuesday Bassen is available in sizes XXS to 5X.
Looks we adore:
Barkwood
This L.A. based size inclusive brand is so up and coming that it hasn't even launched yet! We are super excited to see what Charniece White, the designer of the Barkwood collection,  has to offer. But know that the high-end  range is effortlessly cool with an aesthetic that says "trying without trying."
Size inclusive brands; just a fad or a new fashion movement that's here to stay? Let us know what you think over on Instagram as well as telling us about your favorite up and coming size inclusive brands.
For more blogs like this, check out our up and coming plus size brands