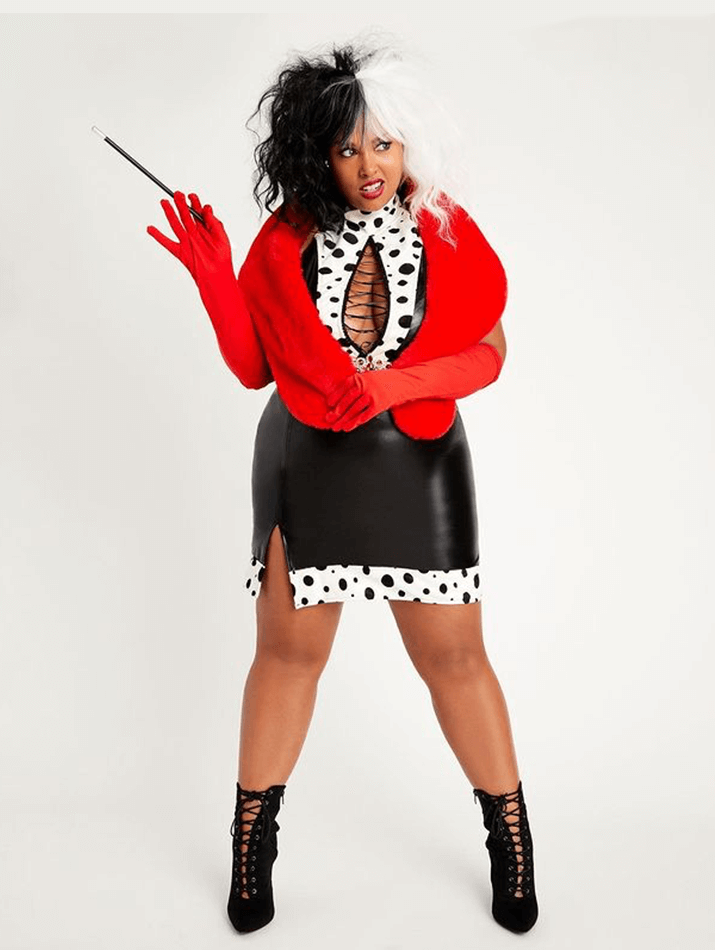 Ghouls just want to have fun! And by that, we mean ghouls of all shapes and sizes. For many of us who are plus-size, finding a cute, sexy, or even scary costume that's actually the right size can be a bit of a struggle. So we just end so we end up going down the homemade route...yet again. We've put together a great list of where to buy Halloween costumes for plus size so you'll be winning all the 'best costume' awards.
Featured Image: Ashley Stewart
Amazon 
Amazon is literally our answer to all our online shopping woes. Broke your tripod? Get one on Amazon, last-minute birthday present, get it on Amazon. We love the awesome range of plus-size clothing that doesn't cost a bomb including an awesome range of spooktacular, cute, and fun Halloween costumes. Check out the quirky Mad Hatter's outfit. We love the hat. Sizes up to 4X.
Ashley Stewart 
At Insyze we love the gorgeous styles from Ashley Stewart and are loving their range of Halloween costumes for plus size just in time for the spooky season! We're obsessed with the sleek and slinky Disco Honey look.  Sizes from 1X - 5X.
For more Halloween inspo from Ashley Stewart check out Plus Size Vixen's Try-On Haul
Halloween Express
For more costume-ready looks, it's all aboard the Halloween Express. For quirky, funny and unique costumes, Halloween Express is a great place to look for hard-to-find costumes. Sizes up to size 20.
Move aside Casper, there's a new gothic ghost in town: 
Pure Costumes 
If your Halloween costume game is strong then be sure to take a look at the range at Pure Costumes. With literally so many eras to choose from, fairy tales, cartoons and classic Halloween looks, the question is, how do you pick just one? Sizes range from 1X to 4X. We're loving the Queen Cleo costume, check out the sleeves!
Dolls Kill
For sexy Halloween costumes for plus size look no further than Dolls Kill. From the classic cheerleader and nurse tropes to the fun 'fine-apple' and unicorn-inspired outfits, we are loving the imaginative styles. We've chosen the vampy Daddy Dracula's Cheerleader Outfit.
Have you planned your outfit for Halloween yet? We'd love for you to share what your Halloween looks with us on Insyze or join the conversation for more inspo.