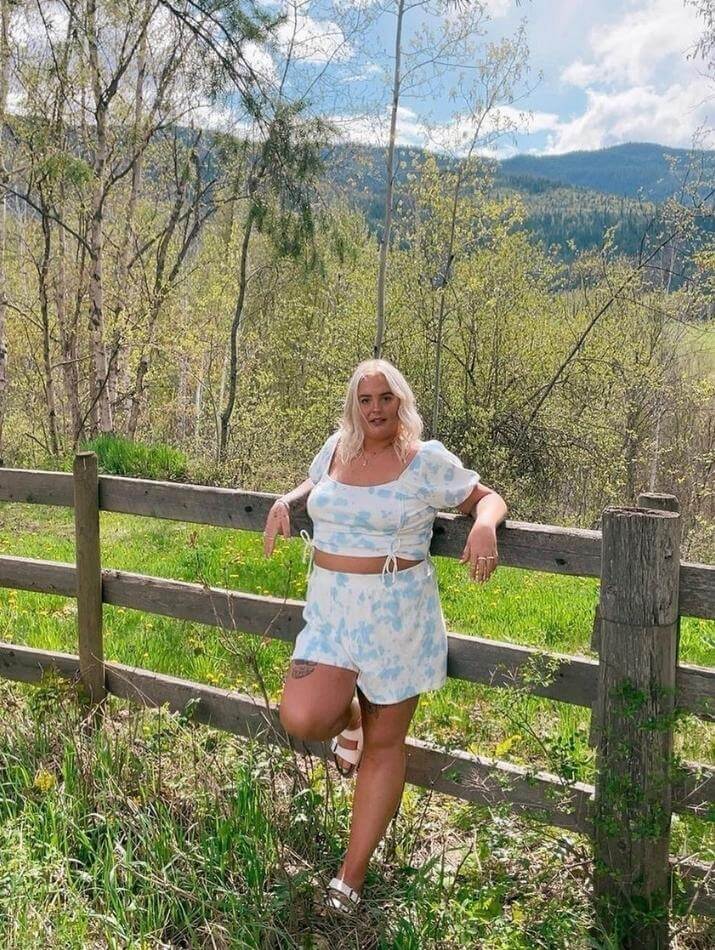 Sustainable fashion means different things to different people. However, one of the most effective ways of ensuring mindful purchases is selecting clothing items that have been manufactured using natural fibers. Clothes manufacturing works at a high pace, and because of this, many manufacturers use synthetic materials, which cost less and are quick to manufacture. The downside is that these materials take ages to decompose, leading to environmental pollution.
Consumers should make a deliberate effort to choose fashion brands that use organic materials–but how do you narrow it down with so many fabrics to choose from? While vintage and secondhand clothes have been lauded as promoting sustainable fashion, it's essential to investigate the type of material used, and when comparing fabrics, it's important to note that some last longer than others.
Looking for affordable sustainable clothing, or plus-size sustainable clothing? Check out our selection of sustainable options.
What Makes a Fabric Sustainable?
Sustainable clothing is made from natural materials, which means it is more biodegradable and better for the environment, as its production helps in reducing carbon dioxide emissions and in boosting water conservation.
When referring to natural fibers in clothing, this can include a variety of materials. Here are some of the most commonly used natural fibers for clothing:
Recycled Cotton
This is made using waste from production or consumer product waste. Most fashion brands prefer to use recycled cotton because it's readily available; however, there is a downside–it can be challenging to regulate recycled cotton because it's difficult to know its origin. Moreover, it also becomes difficult to distinguish between pure and synthetic cotton.
Hemp
Hemp is an excellent alternative to cotton. However, it's often more expensive, heavily regulated, and requires a license to grow. Some of the advantages of using hemp are that it's quick to grow, soil-friendly, and can be grown organically. Additionally, hemp results in a natural fiber that's durable and skin-friendly. 
True hemp doesn't require any certification to grow. Additionally, it's possible to verify whether a clothing brand is hemp-based or not.
Linen
Linen is derived from flax, a crop that thrives under some of the most adverse conditions. A flax plant can be grown organically without fertilizer. Moreover, the entire flax plant–including the seeds–can be used and help contribute to sustainability.
Flax is also fully biodegradable when grown organically. However, linen tends to be expensive, as it is often imported.
Pinatex
Pinatex provides a viable alternative to leather derived from animals and controversial textiles. The material was first developed in 2017 and is made from leftover pineapple leaves. Pinatex helps care for the environment in two ways: it reduces air pollution, as the pineapple leaves would otherwise have been burned, and it produces a biodegradable material.
Reclaimed Material
This is also known as deadstock, and refers to leftover materials from manufacturing or from used–often vintage or secondhand–material. By using deadstock, manufacturers help prevent soil pollution and save resources, such as electricity, which would have been used to manufacture new materials.
Summary
With so many possibilities for sustainable clothing material, the options are nearly endless. Because of this, those making a conscious effort to choose clothing that is best for the environment should find which natural materials they prefer to wear and make their purchases from reputable, sustainable brands.