Plus Size Boho Clothing
We are loving the bohemian style vibes that we're seeing on Instagram right now. Boho clothing goals don't get much better than the queen of boho: Tallulah Moon, a plus-sized bohemian hippie queen who lives in Northern NSW in Australia and inspires you to be body confident and beautifully dressed (or completely naked, if you prefer!). We are low key obsessed with her Instagram feed and love her carefree, boho style.
In this blog, we share boho outfit inspo, inspired by Tallulah Moon, from some of your fave size inclusive and plus size brands.
Featured Image: Tallulah Moon
So what exactly is boho style?
Boho is short for bohemian, and is a style of dress inspired by the lifestyle of free spirits and hippies of the 1960s and 1970s. These days, boho style is often layered and comfortable, characterized by long flowing dresses or skirts, peasant style blouses and ethnic designs. Embroidery and embellishment with simple jewellery and accessories all complete the look of a boho beauty.
Floaty maxi dresses are a must-have for any boho wardrobe and are especially flattering if you're plus size and want something loose-fitting to wear.  We love the Hope and Harvest Hadley Maxi Wrap Dress with its cute floral print and flattering silhouette.
Hope and Harvest Hadley Maxi Dress
Hailing from Byron Bay in Australia, Spell and the Gypsy is the ultimate boho-chic brand. We're obsessed with the boho maxis from Spell and the Gypsy and here's proof that you can be plus size and wear them beautifully, as demonstrated by Tallulah Moon in the Amethyst Gown.
Spell and the Gypsy dresses are available up to a size XXL, however these dresses tend to run large, so you can definitely get away with ordering a smaller size in these beautiful floaty numbers.
Spell and the Gypsy Amethyst Gown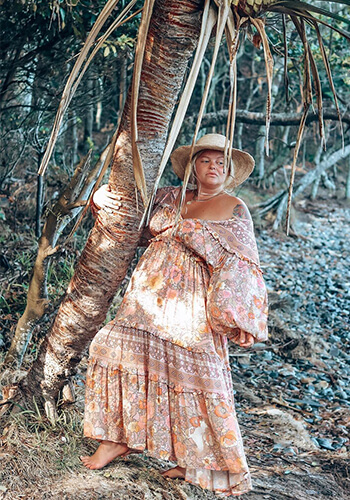 Another must for plus size boho clothing is going for natural fabrics like cotton or linen. These two fibres, especially linen, are breathable, which means that they are perfect for the summer heat. Check out this Jo and Julia Linen Maxi Dress available at Navabi
Jo and Julia Linen Maxi Dress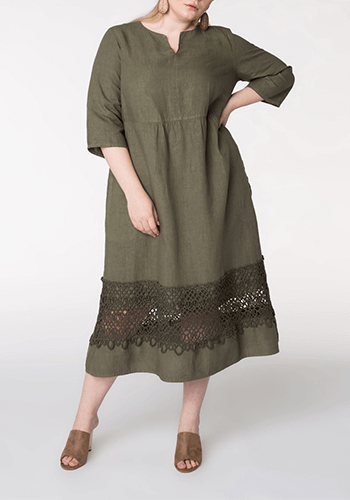 We are totally in love with Tallulah Moon's  Marine Drive Midi Dress. Find it at Fortune One Store, only limited sizes left!
Fortune One Store Marine Drive Midi Dress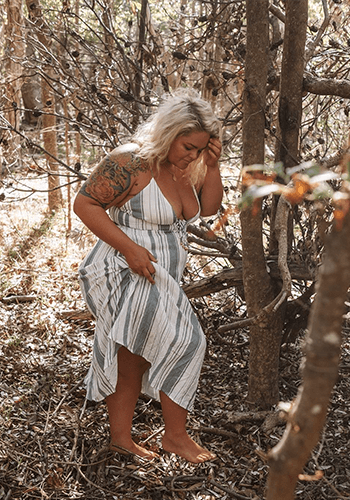 If print is your thing then it doesn't get more boho than floral and paisley. We love this Floral Print Ruffled Off Shoulder Top from Torrid. Wear with wide leg trousers or a midi skirt to complete the boho look.
Torrid Floral Print Ruffled Off Shoulder Top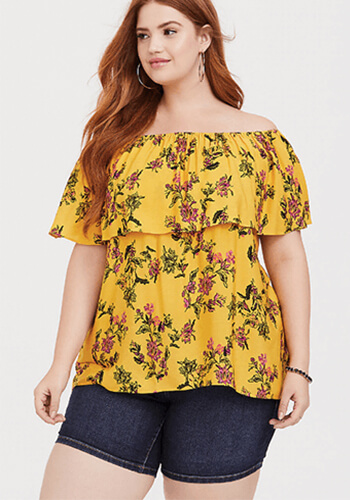 Take it back to nature with boho accessories. But if you're not ready to go full on flower crown, then why not choose a wide-brimmed straw hat just like this Round Top Straw Hat from & Other Stories.
& Other Stories Round Top Straw Hat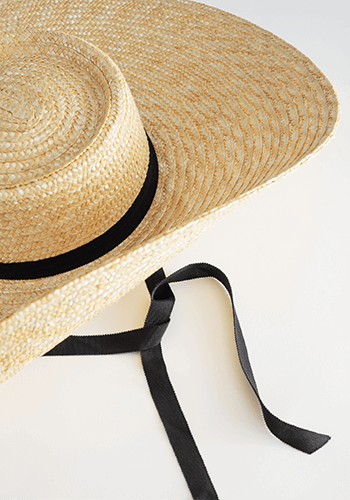 Complete the look with a cute raffia bag, like the Half Moon Raffia bag from Missguided. The casual style bag is great for every day; from shopping with friends to a day at the beach.
Missguided Half Moon Raffia Bag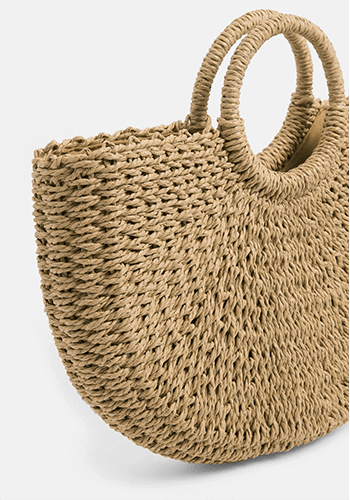 Tallulah Moon has added straw accessories to her Hazel Folk Harper Set for an all natural nude look, wrap top and pants sold separately.
Hazel Folk Harper Set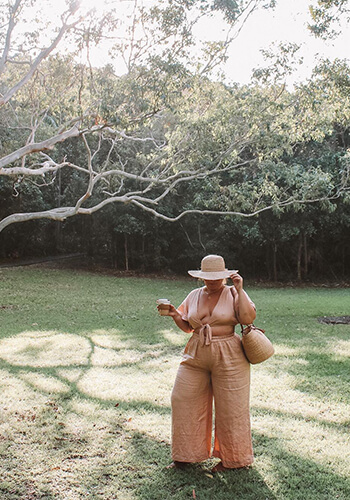 What To Look For When Shopping For Plus Size Boho Clothing
When you are shopping for plus size boho clothing keep it natural and floaty. Go for loose fitting or baggy styles like wide leg, maxis or Bardot tops and stick to natural fibres.
Earthy tones like browns, oranges, greens, pinks, and creams are perfect for creating that boho look.
Do you love boho? Tell us where you love to shop for your looks.
Want more style guides from Insyze?
Take a look at our Animal Print obsession   or read our  Plus Size Music Festival Lookbook here.