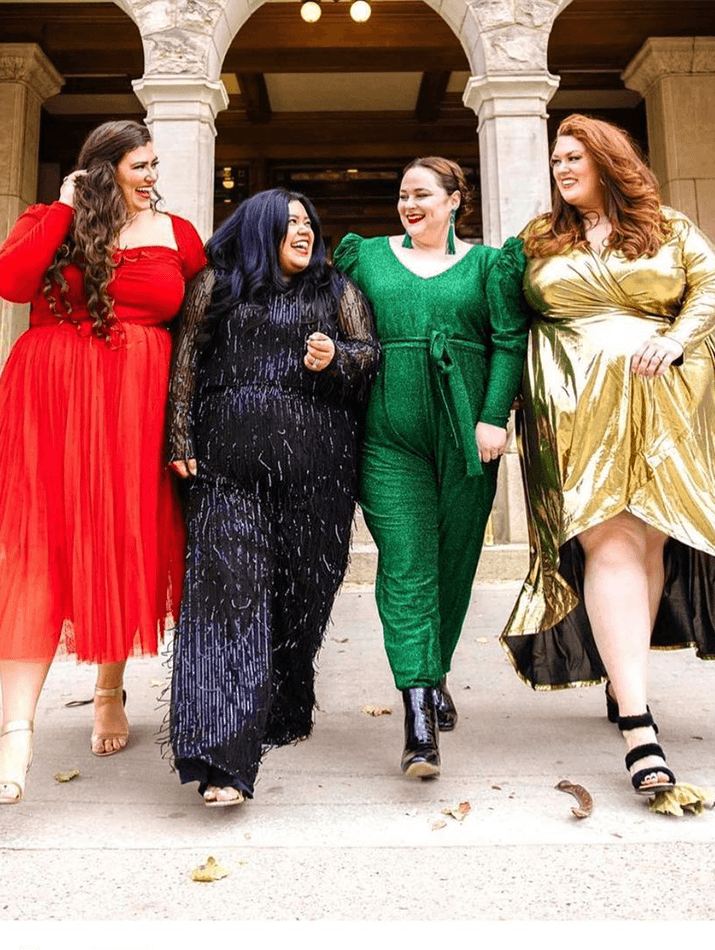 We could literally spend hours leafing through or scrolling the pages of fashion magazines. From the glossy pages, high-fashion looks and style advice, we just can't get enough.
Featured Image: The Curvy Fashionista
One thing that gets us though is the total lack of representation of plus-size bodies. It's taken us soooo long for plus models to be noticed and even longer to be featured in mainstream media.
Who can forget when Tess Holliday was on the cover of Cosmopolitan? More and more curvy models, celebs and influencers are gracing the pages of our glossys than ever before but its still few and far between. Not true for plus size fashion magazines, where plus is all the time. 
In this blog we're shining a light of some of the best plus size fashion magazines and online editorials that you need to read right now!
The Curvy Fashionista
Unless you have literally been living under a rock, you know the The Curvy Fashionista is THE place to go for style tips, fashion advice and the latest news from the plus size community. Curated by the incredible Marie Denee, TCF combines amazing talent from around the plus community (we've even penned a few articles ourselves).
Slink 
This bi-monthly print magazine is all about fashion for size 14+. We love Slink for giving us the option of print or digital plus extra content including their blog, YouTube channel
Plus Model Mag
Plus Model Mag is dedicated to turning the plus size industry right side up through inspiring women to embrace their curves and championing the body confidence movement. Check out PMM for their gorgeous editorials, Instagram feed and more.
Daily Venus Diva
For all things plus, we love Daily Venus Diva. The online 'virtual magazine' is all about sharing curvy celebrity news and inspiring diversity in Hollywood and the Music Industry. 
She Might Be
She Might Be is the first plus size fashion magazine in the UK that is 100% fat-positive! The online community is for bloggers, by bloggers that's dedicated to spreading boby-positivity, plus size fashion tips and advice on looking after your mental health.
Do you subscribe to any of these plus size fashion magazines?
For more recommendations from Insyze check out our fave plus size clothing sites for shopping or our top picks of plus size designer clothing.