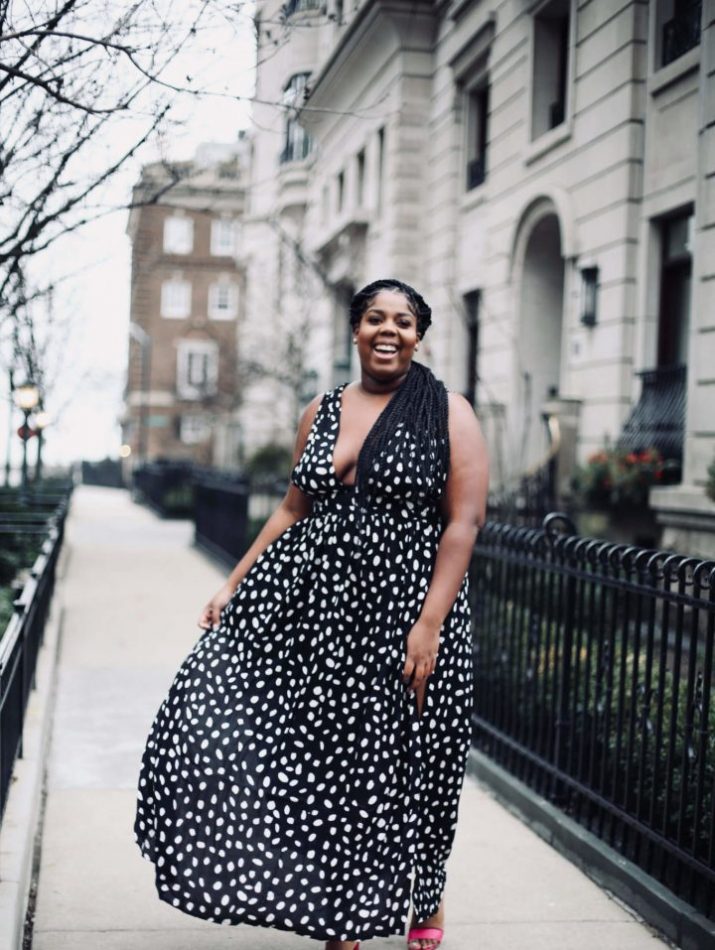 Finding the perfect workwear for the strawberry body shape can be a breeze with just a little help from our guide. We've got top tips for how you can rock your curves in the boardroom and look 100% professional.
Tops
As we said in our strawberry body shape style guide, a key tip for dressing for your body shape is to streamline your top half. You can do this by wearing block, dark colours on top.
A crisp white shirt may be a classic workwear style but for strawberries, we would suggest going a shirt in black or navy with the top buttons left undone or look for styles with a flattering V neck. We love this basic black button-up shirt from Evans.
Longer sleeves work well for this body shape while sleepless tops or styles with shoulder padding, cut-out shoulders or any other detail that attracts attention to your shoulders are to be avoided 
We're loving the Anna Aura jersey top from Peter Hahn. The scarf detail to the neck effortlessly guides the eye down and away from your broad shoulders.
Dresses
A wrap dress can be a great choice for office wear and is super flattering for the strawberry body shape. We love the Closet London plus wrap front dress in berry from ASOS.
For a more feminine look, a skater dress or style with a full skirt will even out your silhouette. Wear with an open front cardigan for a vintage-inspired look. The luscious green lace v-neck hollow out dress from Romwe is a great day to night style.
Trousers and Skirts
While we recommend sticking to plain, dark colours for your top half, you can go pattern crazy when it comes to choosing trousers or skirts. 
We are talking about workwear for the strawberry body shape though so you might not want to go too OTT on patterns. 
We love these striped trousers from New Look Curve. Bonus points for the wide leg fit that works well with your body shape.
Want a skirt? Have one with this pleated colour block midi skirt from Simply Be. 
We think that the metallic scalloped hem gives this skirt a  bit of extra zing.
If you have a strawberry body shape we want to hear from you. What do you wear to the office?
As with all of the InSyze body shape style guides, our tips are purely guidelines not 'rules.'