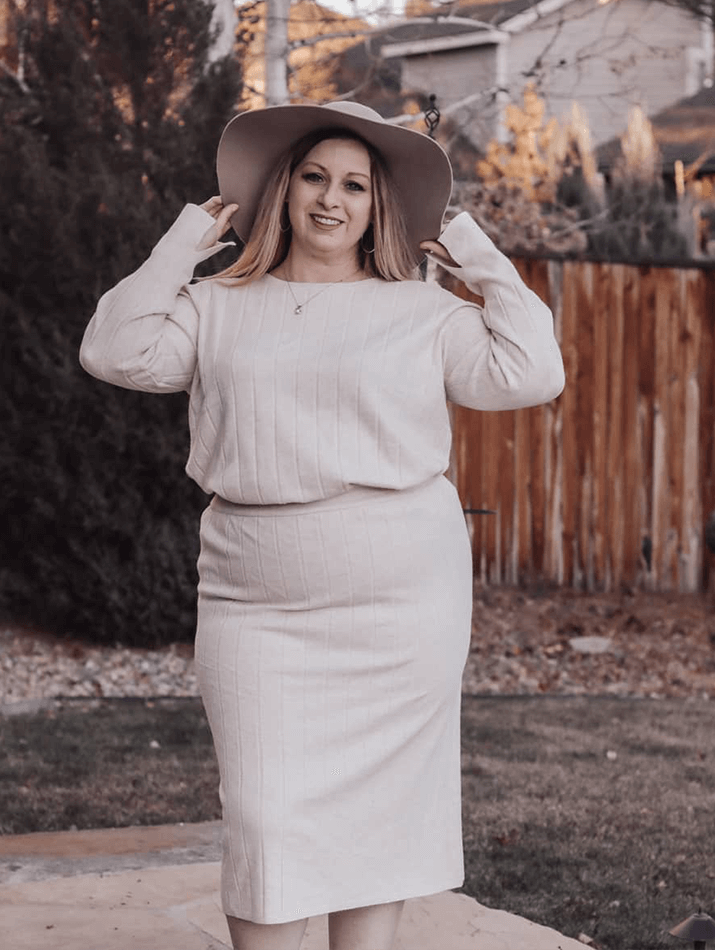 On our final tour stop in some of our fave blogging talents in the US, we're dropping in on the Rocky Mountains. And, if like me, geography is not your strong point, this includes the states of Montana, Colorado, Wyoming, Idaho and Utah. Keep reading to find out which Rocky Mountain plus-size bloggers are top of our radar.
Featured Image: Creative and Curvy
Creative and Curvy 
Colorado-based blogger Dacia Matzkanin wants to spread the message that all bodies are beautiful as well as boosting self-esteem. The Creative and Curvy blog is all about learning to love your body just the way it is and is the place for plus size style and beauty tips. We've really enjoyed reading Dacia's super helpful Self-Care series
Blog posts you need to check out:
Anxiety: 10 Ways To Relieve Your Symptoms Now
12 Easy Plus Size Hacks You Should Knowhttps://creativeandcurvy.com/12-plus-size-fashion-hacks-you-should-know/
Currently With Kai
Kai's passion for life and plus size fashion shines through on the Currently with Kai blog. We feel super privileged to be able to follow Kai's pregnancy journey.
Read these blogs:
The Products I Use For My Nighttime Routine
Carnations and Lace
Krychele of Carnations and Lace is body-positive blogger and role model living in Utah. The Carnations and Lace blog is dedicated to showing women of all sizes that we all have the right to feel confident, sexy and comfortable in what we wear. We love Krychele's affordable looks and tips.
Posts we love:
Katy Joe
Stylist Katy Joe (now living in Seattle) believes that fashion is for everyone and we really love the 1 piece, 5 ways series showing us the versatile ways to mix up our wardrobe staples.
Read these posts:
1 Piece, 5 Ways Vegan Leather Shorts
My Fall Wardrobe Series: Shoes
Rae Everyday
Hailing from Denver's Fashion Elite, Raeann Langas is now living it up  in California. The Curve model and fashion blogger believes that style has no size and we are loving Rae's body positive posts and gorgeous sleek style.
Blog posts to read:
My Favorite Personal Development Book
Did we feature your fave Rocky Mountain plus size bloggers this month? Let us know on Instagram so we can them a shoutout.
Next month we'll be shining a light on plus size bloggers around Asia. If you want to featured or want to nominate someone use the hashtag #Insyzestyle or slide into our DMs. 
For a full round-up of the 5 bloggers tour of the US see who we featured from the East Coast, West Coast, Mid West and the Southern States. Plus spotlights on New York and Florida.